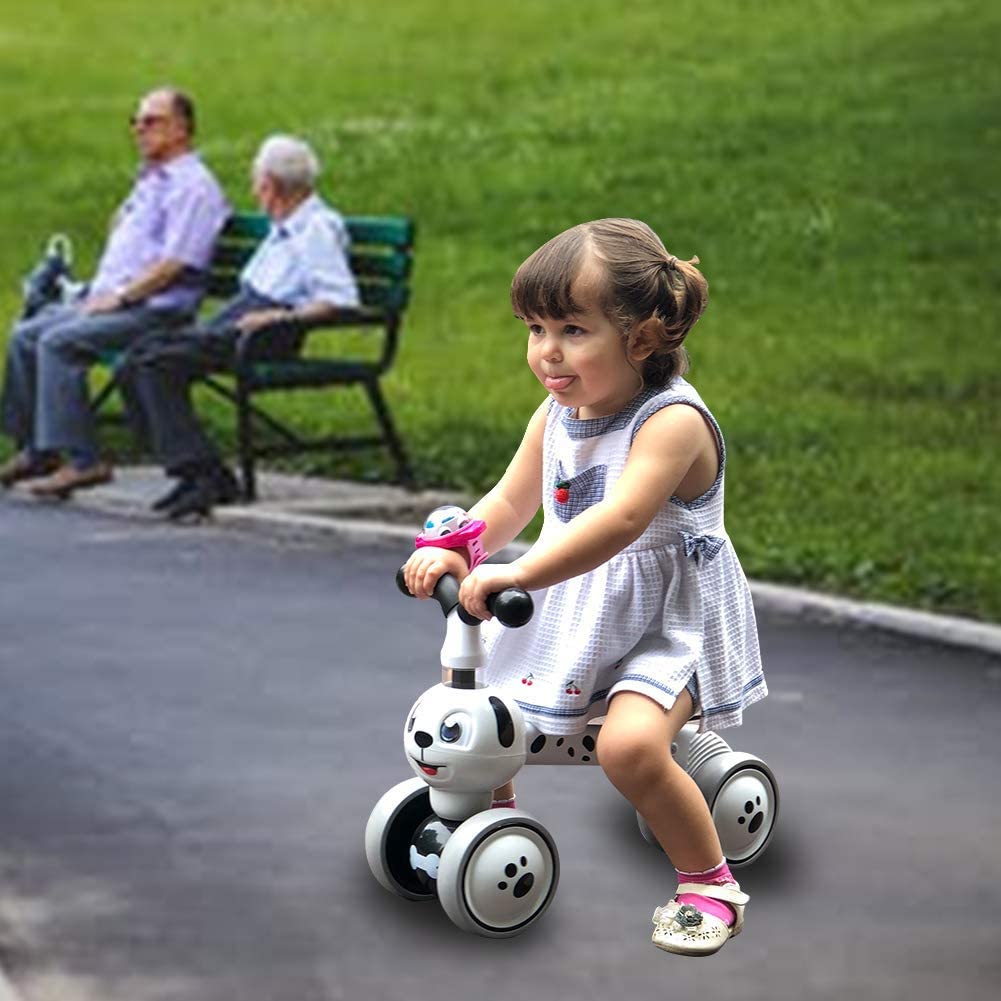 Ekcotoys dviratis
.
.
Vaikui nuo 10 iki 36 mėnesių.
Dviratis, primenantis baltą šunį.
Tinka naudoti tiek patalpose, tiek lauke.
Skatina judesių koordinaciją ir pusiausvyrą.
Lengva, bet tvirta konstrukcija iš anglinio plieno.
Putonu dengtas vairas - neslidus ir minkštas liesti
Šuns akys krypsta kelionės kryptimi.
Dvigubi ratai priekyje ir gale
Sukti vairą galima iki 135° pasisukimo kampu
Profiliuota, patogi ir minkšta porolono sėdynė.
Ratukai padengti specialiu plastiku, kuris nebraižo paviršiaus
Krovumas
Leistina apkrova 20 kg.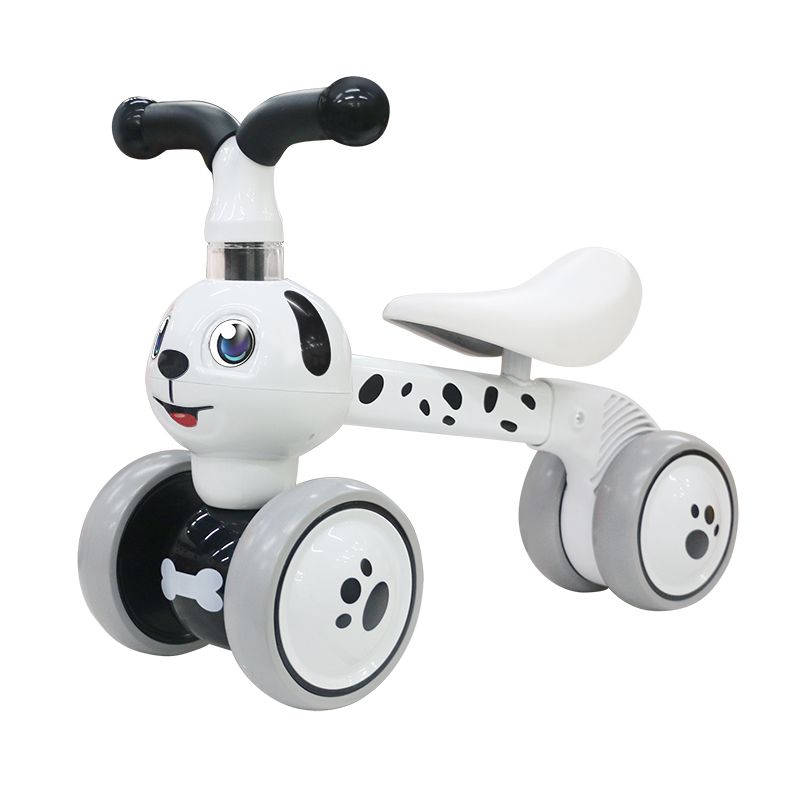 MINI RUNNER Dviratis vaikams
.
Šuns formos dviratis buvo sukurtas atsižvelgiant į pačius mažiausius vaikus, kurie dar tik pradeda pažintį su dviračiais. Jis skirtas mažyliams nuo 10 mėnesių amžiaus , kurie jau žengia pirmuosius žingsnius.
Bėgiojimas šuns formos dviračiu sukurtas patiems mažiausiems vaikams.
Važinėjimas krosiniais dviračiais mažyliams palaiko judesių koordinaciją ir pusiausvyrą. Taip jie gali lavinti tolesnius įgūdžius, pavyzdžiui, įlipimo, išlipimo ir atsispyrimo. Pats pasivažinėjimas suteiks valandų valandas pramogų!
Priešingai nei pigesni gaminiai, šis ECOTOYS dviratis buvo sukurtas pagalvojant apie išrankų klientą. Mes stengiamės užtikrinti, kad naudingumas ir saugumas jūsų vaikui būtų kuo aukštesnio lygio.
.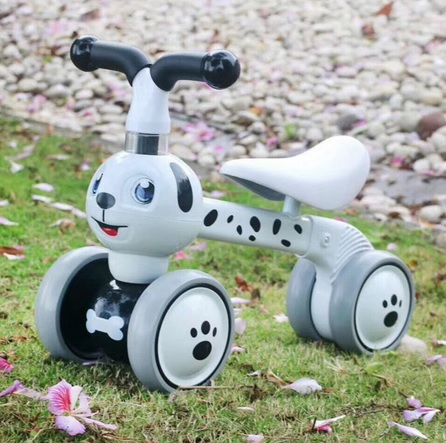 Sukurta atsižvelgiant į jauniausiųjų poreikius
Lekerio dėžutė
Lengva raitelio konstrukcija (apie 2 kg) nesukels jokių problemų vaikui žaidžiant. Rėmas pagamintas iš strong plastiko.
Minkštas balnelis - suteiks komforto važiuojant.
Ratukai pagaminti iš labai patvarios medžiagos, todėl galite važinėti tiek patalpose, tiek lauke. Dviratuko keturių ratų konstrukcija užtikrina stabilumą ir saugumą vaikui važiuojant pirmą kartą. Be to, ratai padengti lanksčia medžiaga, kuri nebraižo grindų ir užtikrina gerą sukibimą.
.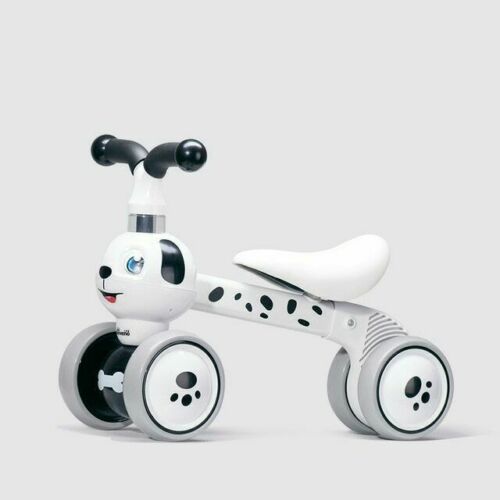 Saugus kelionės palydovas
Dviratis sukurtas taip, kad mažiems vaikams būtų kuo smagiau, bet kartu būtų užtikrintas 100 % saugumas.
Variklis turi 135° blokavimo funkciją - tai reiškia, kad jį galima pasukti tik iki tam tikro taško, taip gerokai sumažinant galimybę apvirsti. Be to, vairas padengtas minkšta, lietimui malonia porolono danga.
Šuns akys seka važiavimo kryptį, t. y. kai pasukamas vairas, šuns akys sukasi. Šis efektas tikrai patiks kiekvienam mažyliui ir privers jį nenorėti palikti dviračio
.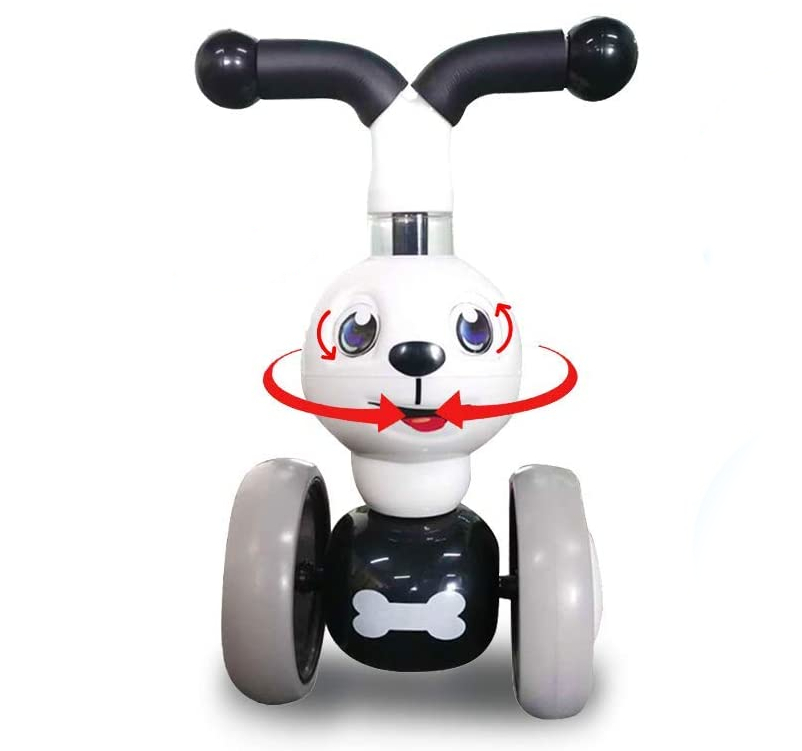 DIMENSIJOS
Dilgis: 56 cm.
plotis:24,5 cm.
Vyšis iki vairo: 41 cm
SPECIFIKACIJA
Svoris: apie 2 kg
Limituota apkrova: apie 20 kg
Vaikams
Tinkama vaikams nuo: 10 iki 36 mėnesių amžiaus
Sertifikacijos: EN71:1-3, SGS, CE Produkto kodas: LC-V1308 DOG. Gamintojas: ECOTOYS.
.