.
ModernHome brand angled garden parasol
.
.
Canopy can be tilted.
A large canopy with a diameter of 300 centimetres.
Rain and sunlight resistant material.
Stable strong frame.
6 umbrella ribs.
Crank mechanism for extending the umbrella.
Ventilation hole at the top of the canopy
Ventilation hole at the top of the canopy
Ventilation hole at the top of the canopy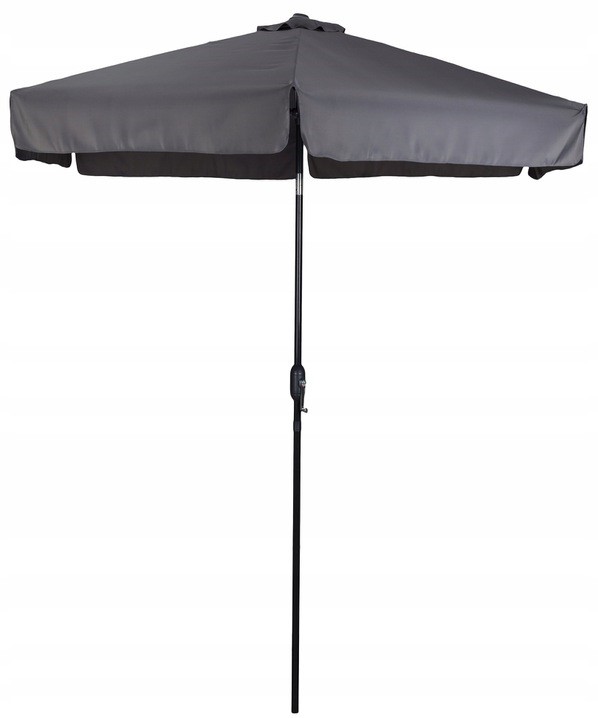 SUN AND RAIN PROTECTION
Too much sun on hot summer days can be damaging, so when relaxing in the garden it's worth taking care to be safe and have a bit of shade.
If you want to create a shady protected spot in your garden or terrace , our functional umbrella will be the perfect solution. The umbrella will protect against unexpected rainfall during a garden party.
In addition to its functionality, the umbrella has a simple, modern look which makes it a great addition on terraces and balconies and even camping. The diameter of the umbrella allows it to mount to most garden tables.
.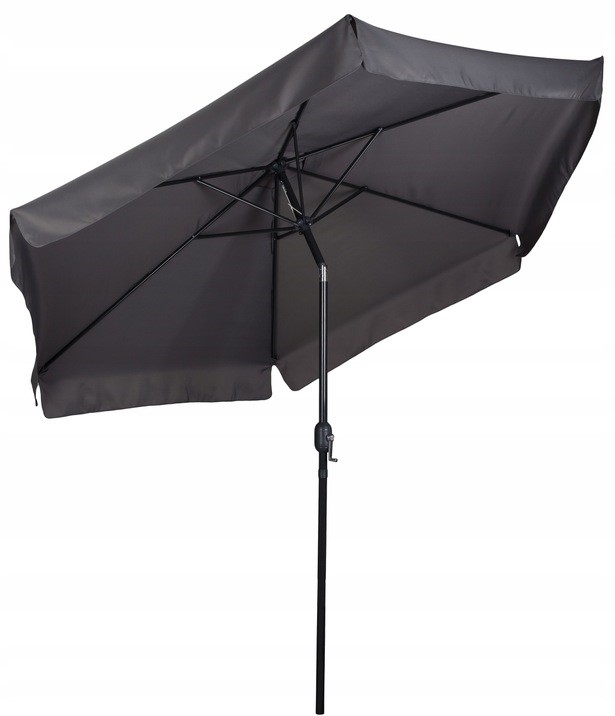 .
WELL DESIGNED
The umbrella is made of durable, protective from rain and sun 180 g/㎡ density polyester with a dark gray color that will match any space. The large 3m canopy area provides a substantial pleasant shade.
Thanks to the 38mm diameter post, the umbrella can be fixed in a stand or table with a hole adapted for this purpose. Strong aluminium construction with 6 sturdy arms makes the umbrella stable and durable.
The use of a crank mechanism allows for easy and quick unfolding of the structure. In addition, at the top there is a ventilation hole, which prevents stress caused by gusts of wind.
.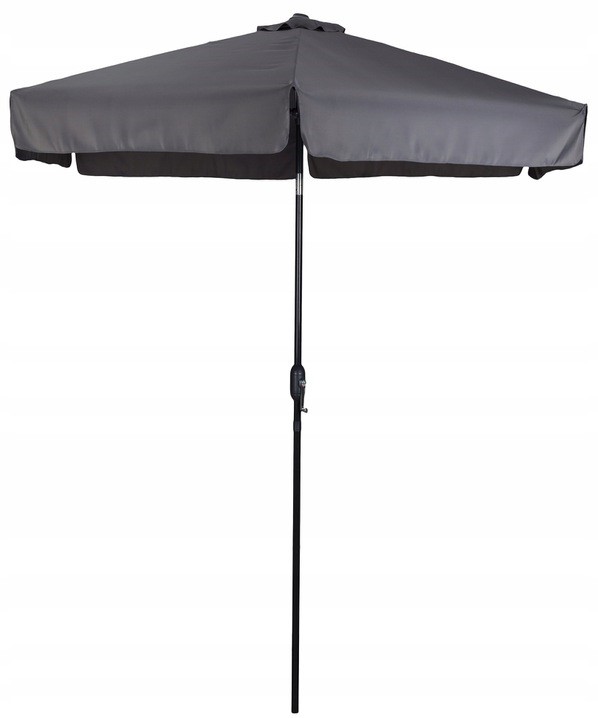 .
Parasol canopy tilt
.
The biggest advantage of the umbrella is the possibility to tilt the canopy. This solution provides the best protection from the sun's rays, when the sun is not high.
And all this thanks to the so-called "TILT" system, thanks to which you can angle the canopy of the umbrella, obtaining a larger area of shade.
.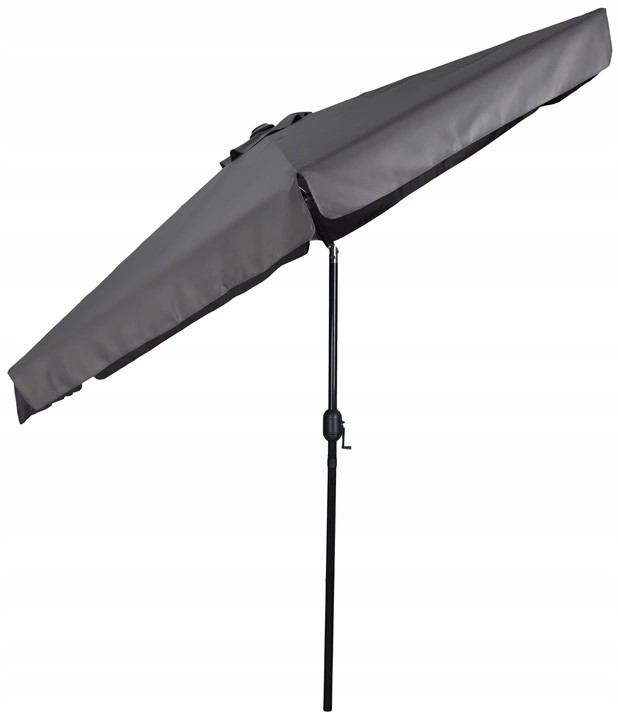 .
Folding corsage
Convenient and practical solution.
Does not require much force thanks to the mechanism.
Fast folding and unfolding of the umbrella.
An umbrella ready to use right after unpacking.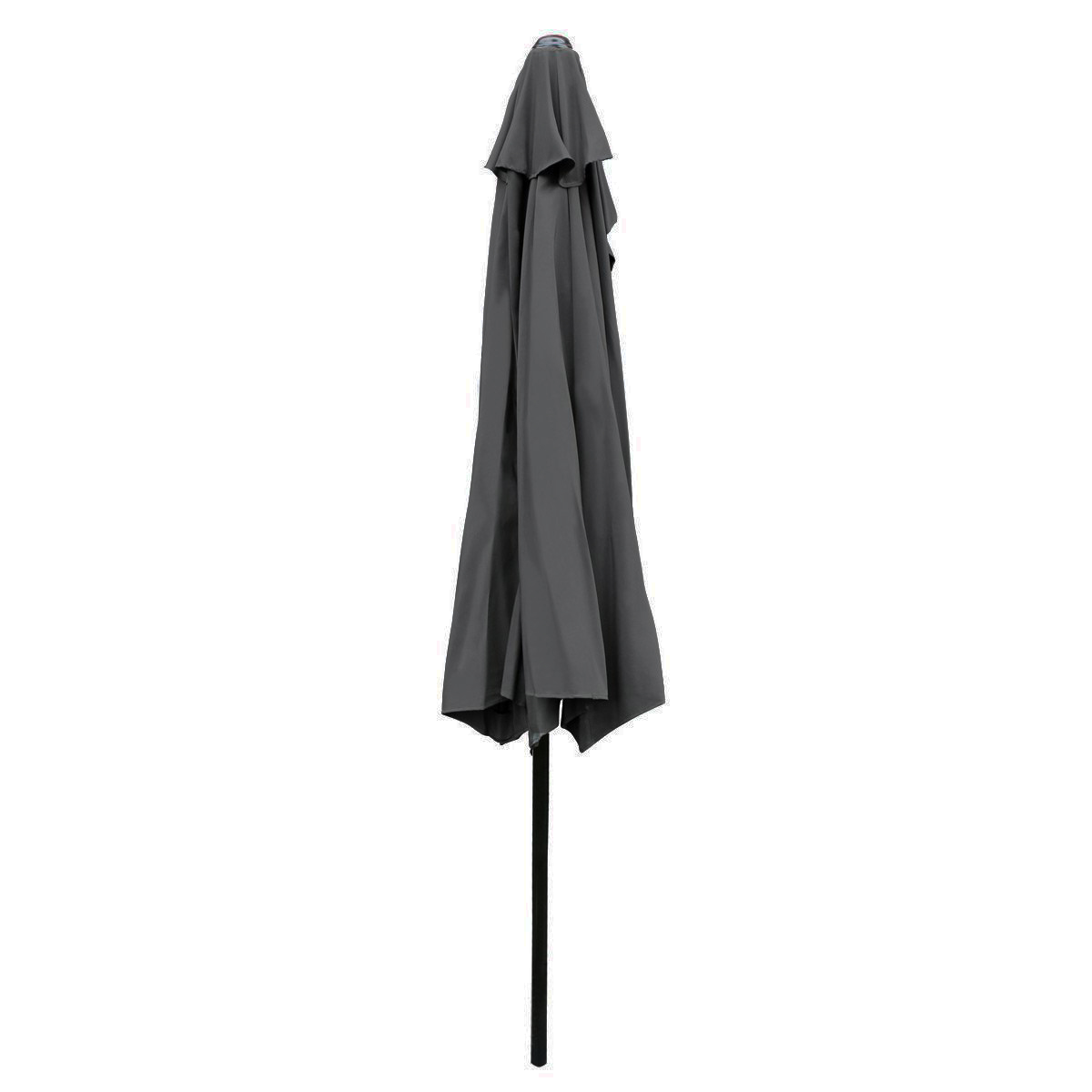 DIMENSIONS
Canopy diameter: 300 cm
Height: 270 cm
SPECIFICATION
Sheathing material: 180 g polyester/㎡
Number of ribs: 6,.
Frame: grey powder-coated steel.
Rack diameter:¢38mm.
Weight: 6kg
Canopy colour: grey.
Packaging: specially reinforced carton.
Manufacturer code: SP-CR300 GREY.