Height

137.5 cm

Type

Treadmill

Length

181 cm

Width

90 cm

Weight

85 kg

Number of programs

21

Maximum load

120 kg

Power source

Electrical network

Console indicators

Calories
Distance
Number of steps
Pulse
Speed
Time

Intended use

Home use

Display

LCD

Bluetooth connection

No

Foldable

Yes

Speed

1-16 km/h

Folded lenght

131 cm

Folded width

90 cm

Folded height

140 cm

Power

2.5 HP

Deck inclination

Electrical

Running deck length

135 cm

Running deck width

52 cm

Elevation

0-15 %

Motorized

Yes

Integrated features

Bottle holder
Heart rate sensors
Tablet / Phone holder
Transport wheels
Elektrinis bėgimo takelis HMS BE3200
Tax included
Monthly payment from 20.59€
Stock Quantity:
Available in Supplier store (5+ pcs)
Delivery terms:
Prekę pristatysime Jums per: 3-6 d.d. DPD (29.99 €) Weight: 85 kg.

NEMOKAMAI atsiimkite monday, december 11 d., parduotuvėje, Ateities pl. 23 b, Kaunas (0.00 €) Weight: 85 kg.
Description
BE3200 HMS yra elektrinis bėgimo takelis, pritaikytas intensyviai treniruotei namuose. Tvirtas dizainas Bėgimo takelio konstrukcija suteikia patogią erdvę sportuoti, o amortizacijos sistema užtikrina bėgimo lengvumą ir elastingumą. Šiam bėgimo takeliui sukurti buvo naudojamos aukščiausios kokybės medžiagos, todėl jis bus naudojamas daugelį metų. Komfortas ir patogumas BE3200 turi ergonomišką valdymo skydelį su LED ekranu, kuriame galima patogiai valdyti tokius nustatymus kaip: laikas, greitis, atstumas, kalorijos ir pulsas. Ypač naudingi mygtukai, skirti greitai pasirinkti greičio programas ir nuolydžio kampą. Kitas privalumas - išsami sulankstymo ir saugaus išskleidimo sistema. Kadangi svarbiausia yra saugumas, ant konsolės yra apsauginis raktas, kurį galima pritvirtinti prie drabužių kritimo atveju. Šis sprendimas suteikia didesnį saugumo jausmą ir užtikrina, kad praradus pusiausvyrą prietaisas išsijungs ir nebekels pavojaus. Tarsi to būtų negana, gaminys taip pat turi laikiklį mobiliajam įrenginiui, jei, pavyzdžiui, treniruodamiesi norėtume žiūrėti filmą planšetiniame kompiuteryje. Funkcionalumas BE3200 bėgimo takelyje įrengtas kompiuteris, kuriame yra 18 treniruočių programų. Kiekvienas naudotojas ras programą, pritaikytą jo poreikiams ir treniruočių tipui. BE3200 įsibėgėja iki 16 km/val. greičiu ir turi 15 nuolydžio kampo reguliavimo lygių. Toks didelis greičio ir nuolydžio kampo reguliavimo diapazonas suteikia labai daug galimybių keisti treniruotės intensyvumą. Visi BE3200 HMS bėgimo takelio komponentai daro jį idealiu prietaisu kardio treniruotėms namuose.
Related products
Cardio Machine Accessories
Silicone Oil inSPORTline 200ml

Cardio Machine Accessories
SSB130 TREADMILL SILICONE LUBRICANT SPRAY 450ML HMS (code GTU03)

About HMS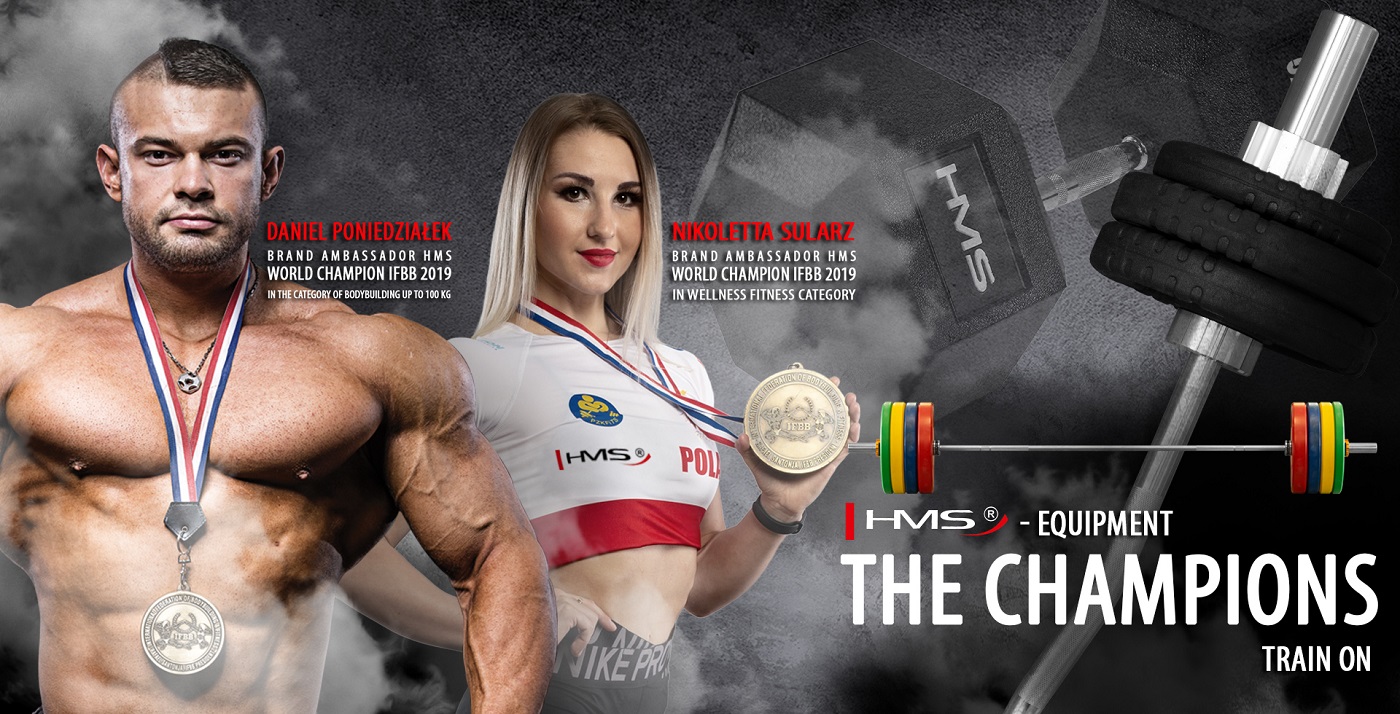 HMS brand was born from a combination of passion, friendship and fascination with the sport. From the beginning, HMS is looking for innovative solutions to facilitate and promote physical activity. Experience, highest quality of materials, the latest trends design and attention to perfect performance, are the main characteristics of brand's products.
Over the years, the brand HMS has won the recognition of many satisfied customers worldwide. HMS' offer, which includes hundreds of products from the group of fitness and strength sports is constantly enriched with new equipment. Many times brand presented it to the "ISPO" in Munich, "FIBO" in Cologne, "SPORT LIFE" in Brno, "FIWE" in Warsaw, "FIT EXPO" in Poznan. Today logo HMS is well recognized in the European market for fitness products.
Important
CE ženklinimas yra prekės gamintojo deklaracija, kad produktas atitinka jam taikomus Europos Komisijos direktyvų reikalavimus (plačiau skaitykite čia).
Prekių nuotraukos bei video skirtos tik iliustraciniams tikslams. Originalių produktų parametrai, spalvos, užrašai, matmenys, dydžiai, funkcijos, ir/ar bet kurios kitos savybės dėl savo vizualinių ypatybių gali atrodyti kitaip negu realybėje, todėl prašome vadovautis prekių savybėmis, kurios nurodytos prekių aprašymuose. Vizualinė prekių medžiaga nenurodo prekių komplektacijos, todėl būtina vadovautis prekės aprašyme ir specifikacijose pateikta informacija.
Kilus klausimams, lauksime Jūsų skambučio telefonu +370 630 67777 arba žinutės el. paštu info@powersport.lt
SPORTING GOODS STORE IN KAUNAS

Ateities pl. 23 b, Kaunas. Open I - V:  9.00 - 18.00 
Working
I - V:  9.00 - 18.00
VI: 10.00 - 14.00
Ateities pl. 23 b, Kaunas

Product added to wishlist
Product added to compare.