.
ModernHome Folding CATERING TABLE
Stable construction.
Easy to fold.
Legs with locking brackets
Anti-slip construction
Features with locking brackets
Anti-skid feet.
Transport handle.
Top material: HDPE.
100% waterproof.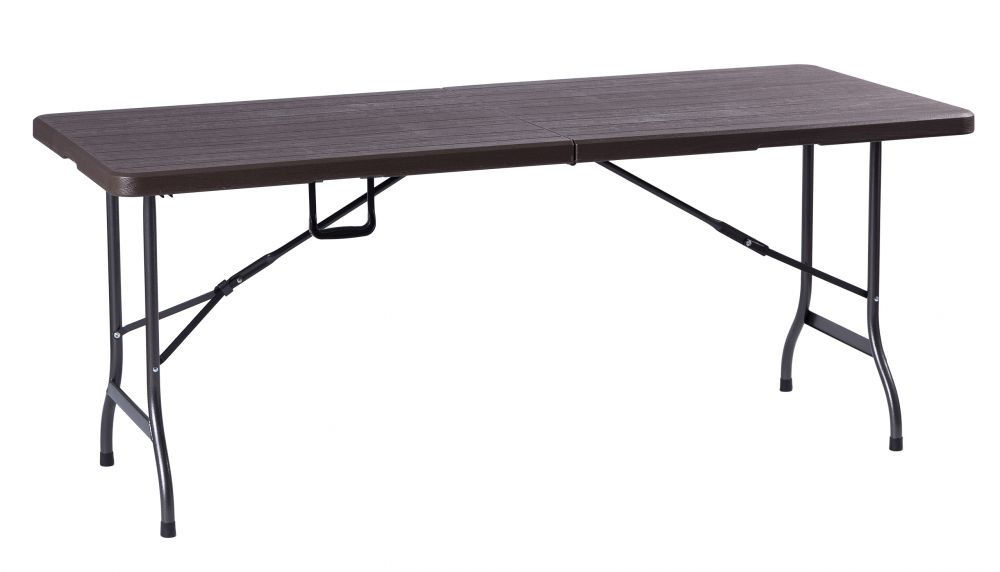 SOLID AND FUNCTIONAL
Dimension of table top180 x 75 cm for comfort: perfect for all kinds of events, at home as well as outdoors.
Possibility to quickly fold the table into a suitcase with a handy handle - transport or storage will not cause problems.
Fast and easy assembly without tools - the table is ready for use immediately after unpacking.
Surface area of the table is made of a steel frame.
Top surface covered with a pattern imitating the texture of wood.
Strong steel construction of the table guarantees stability. Additional locking mechanism Additional locking device protects against accidental folding of the table. The table's design imitates wood texture. Table legs protected with rubber pads protecting surfaces from scratches. .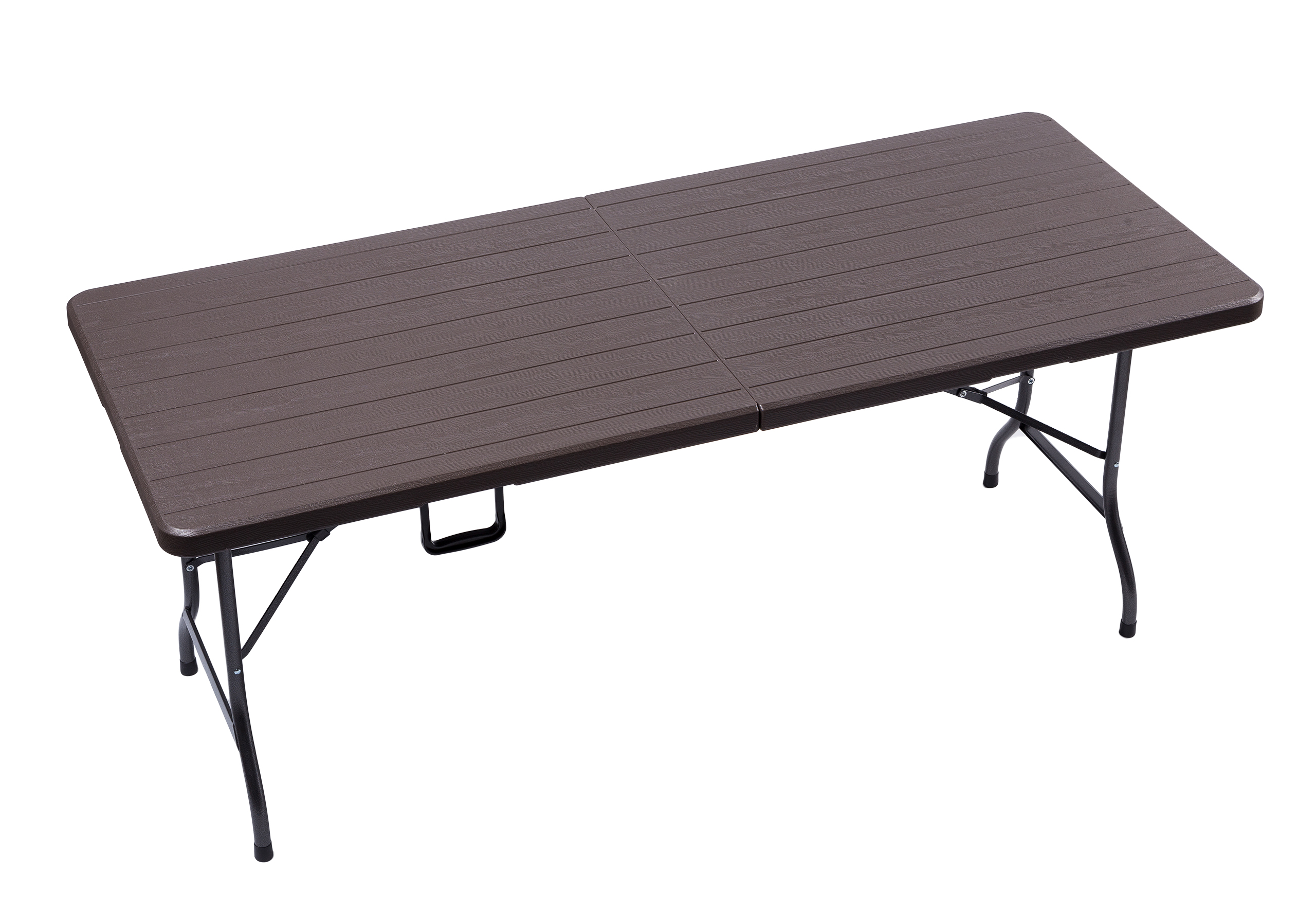 .
COMFORTABLE FOLDING SYSTEM
Thanks to a special folding system, the table can be folded into a suitcase and it takes 20 seconds just to fold it. This functionality allows for easy storage of the table, it will also work well for travel and outdoor picnics
.
Dimension when folded: 90 cm x 75 cm x 8.6 cm
.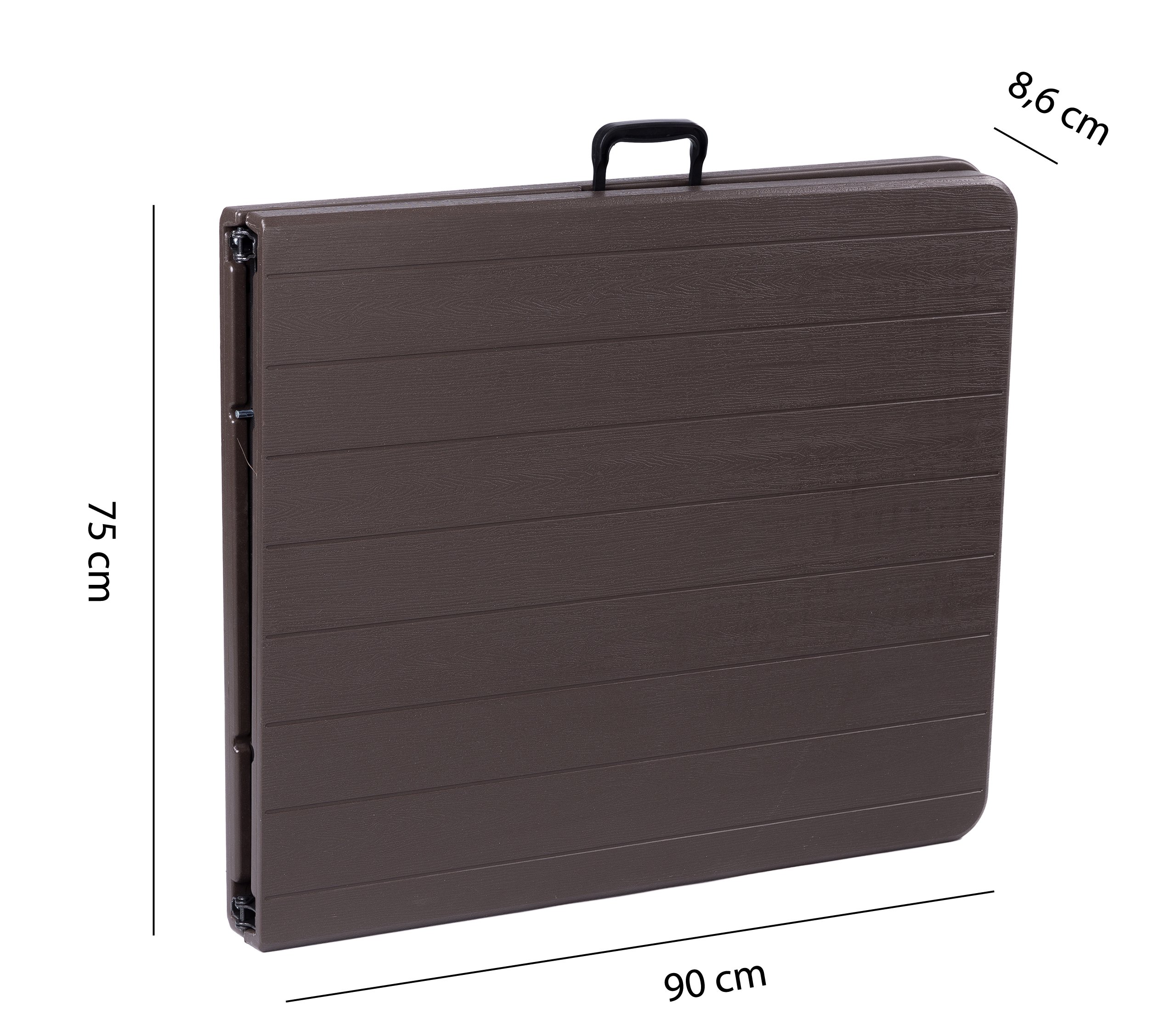 DIMENSIONS:
Top thickness: 4.3 cm
Top size: 180cm x 75 cm.
Table height: 72cm
Dimension when folded into a case: 90cm x 75cm x 8.6cm
SPECIFICATION:
Weight: 13.5kg.
Limited load: 100 kg
Packaging: specially reinforced cardboard box.
Manufacturer's code: SZK-180 BROWN
Manufacturer:ModernHome.
.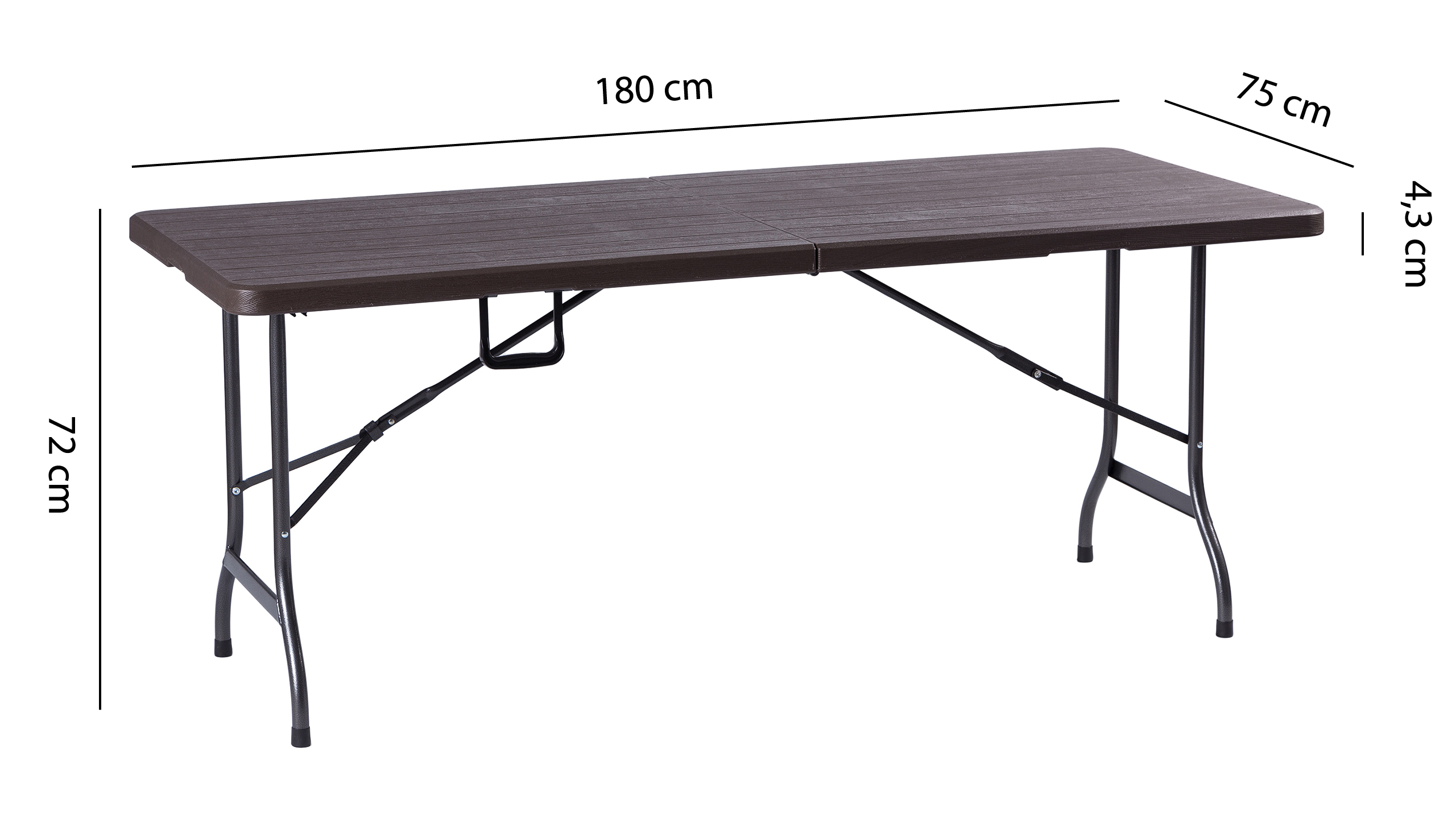 .