Maisto termosas Esbit, 0.8l
Tax included
Monthly payment from 7.82€
Stock Quantity:
Available in Supplier store (4 pcs)
Delivery terms:
Prekę pristatysime Jums per: 3-7 d.d. DPD (3.99 €)

Prekę pristatysime Jums per: 3-7 d.d. DPD Pick up (2.99 €)

NEMOKAMAI atsiimkite tuesday, december 12 d., parduotuvėje, Ateities pl. 23 b, Kaunas (0.00 €)
Description
Produkto personalizavimas

Reikalingas jūsų užrašas ar logotipas ant prekės? Mūsų įmonė atlieka termo/sublimacinę spaudą, siuvinėja ant tekstilės, sportinių aprangų, rankšluosčių ir kt. Graviruojame ant gertuvių, puodelių, termosų, peilių ir kitų jums reikalingų personalizuoti produktų.
Daugiau informacijos rasite: www.pontas.lt Jeigu turite daugiau klausimų apie galimybę personalizuoti šią prekę - susisiekite telefonu: +37069987173 arba parašykite: labas@pontas.lt
Maisto indelis "Esbit FJ800TL" - 0,8 l yra stilingas maisto indelis, kuriame maistas nebus nei per šaltas, nei per karštas. Pagamintas iš aukštos kokybės nerūdijančiojo plieno, šis maisto indelis 100 proc. sandarus, todėl labai ilgai išlaiko turinio temperatūrą. Dangtelis platus, todėl jį lengva valyti. Be to, jis gali būti naudojamas ir kaip dubenėlis. Dėl stilingo dizaino šis 800 ml indelis maistui puikiai atrodys ir žygyje, ir iškyloje parke. Dėl guma padengto dugno stiklainis neišslysta iš rankų. Nuostabus indelis maistui "Esbit FJ800TL" - 0,8 l leidžia mėgautis maistu bet kada ir bet kur!
About Esbit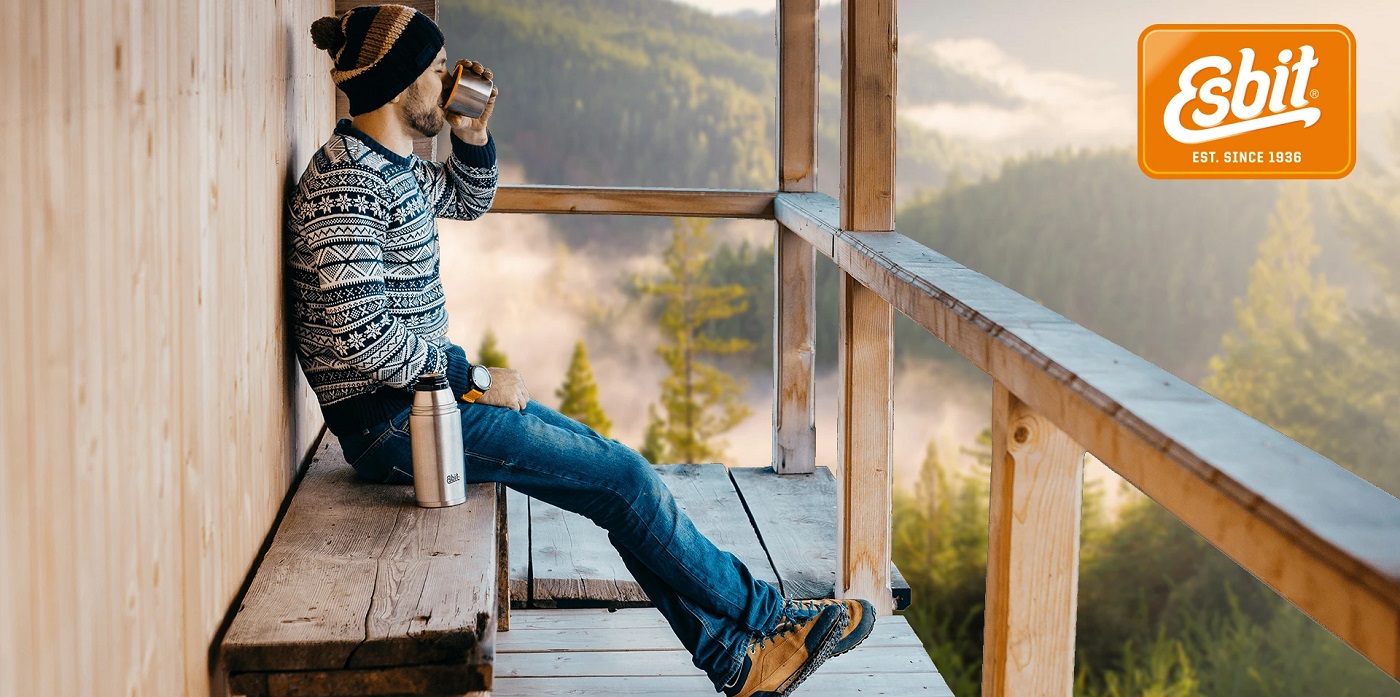 Esbit is a German company whose history began in 1936, when Erich Schumm created solid fuel tablets. The name Esbit comes from the first letters of Erich Schumm Brennstoff In Tablette (Erich Schumm's Solid Fuel Tablets). The company is currently the main producer of solid fuel in the world. The offer also includes thermoses, thermal mugs, cookers, tourist dishes and bottles for Esbit is a synonym of high-quality workmanship, functionality and reliability in all conditions, as a result of which the products of this brand are known all over the world and widely used by tourists, survival lovers and travelers.
Important
CE ženklinimas yra prekės gamintojo deklaracija, kad produktas atitinka jam taikomus Europos Komisijos direktyvų reikalavimus (plačiau skaitykite čia).
Prekių nuotraukos bei video skirtos tik iliustraciniams tikslams. Originalių produktų parametrai, spalvos, užrašai, matmenys, dydžiai, funkcijos, ir/ar bet kurios kitos savybės dėl savo vizualinių ypatybių gali atrodyti kitaip negu realybėje, todėl prašome vadovautis prekių savybėmis, kurios nurodytos prekių aprašymuose. Vizualinė prekių medžiaga nenurodo prekių komplektacijos, todėl būtina vadovautis prekės aprašyme ir specifikacijose pateikta informacija.
Kilus klausimams, lauksime Jūsų skambučio telefonu +370 630 67777 arba žinutės el. paštu info@powersport.lt
SPORTING GOODS STORE IN KAUNAS

Ateities pl. 23 b, Kaunas. Open I - V:  9.00 - 18.00 
Working
I - V:  9.00 - 18.00
VI: 10.00 - 14.00
Ateities pl. 23 b, Kaunas