Futbolo vartai su krepšiniu 3 x 2 m Inter-Play
Tax included
Monthly payment from 140.26€
The product wil be delivered until: 2023-01-07
Description
Description
Football gate 2x3m with basket. Dedicated to playing football, basketball, and handball.
Sports device consists of
1x gate
1x basket
Product details
Dimensions (LxWxH): 3,08 x 1,02 x 3,11 m
Weight: 450 kg
Materials
The construction made of galvanized steel. 
Concrete prefabricated foundations are added.
The construction made of pipe 48,3x2,9 mm and 38x2,6 mm.
The net of the goal made of metal rods fi 12 mm and fi 8 mm and chains fi 5 mm.
Differences in dimensions no more than +/- 5% are acceptable.
The presented drawing should be treated as illustrative. It may be slightly different from the actual product.
About Inter-Play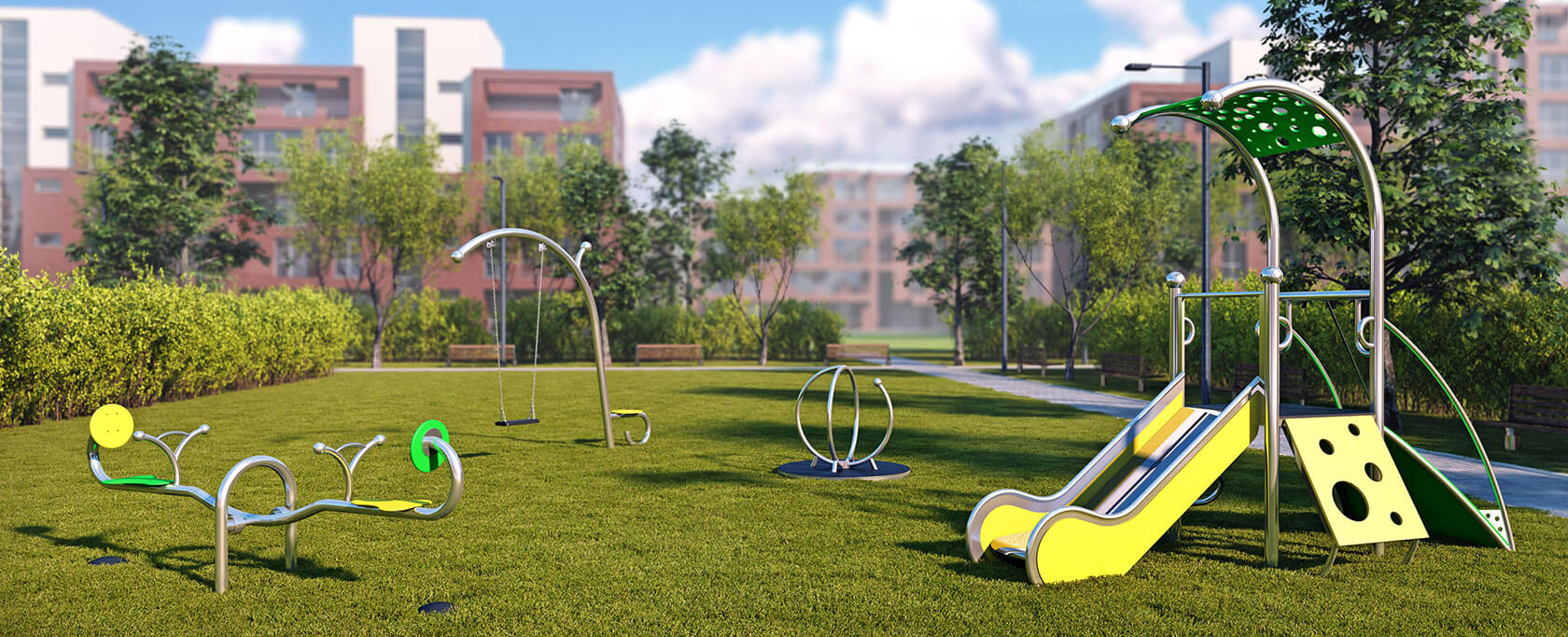 It's important to provide for children safety environment where they could play and have fun. It's fundamental issue for proper development for children's future life. That's why Inter-Play provides a safe and friendly environment where children could play and have fun using brand devices.
Inter-Play has been in global market for 7 years and each of its product has certificate compatible with required norms. That's why you can be confident that Inter-Play will supply a quality and durable products and brand will be around to keep your play equipment in tip-top shape for years to come. Inter-Play is a producer of metal devices for playgrounds (galvanized + powder painted and stainless steel - inox version as well).
Important
CE ženklinimas yra prekės gamintojo deklaracija, kad produktas atitinka jam taikomus Europos Komisijos direktyvų reikalavimus (plačiau skaitykite čia).
Prekių nuotraukos bei video skirtos tik iliustraciniams tikslams. Originalių produktų parametrai, spalvos, užrašai, matmenys, dydžiai, funkcijos, ir/ar bet kurios kitos savybės dėl savo vizualinių ypatybių gali atrodyti kitaip negu realybėje, todėl prašome vadovautis prekių savybėmis, kurios nurodytos prekių aprašymuose. Vizualinė prekių medžiaga nenurodo prekių komplektacijos, todėl būtina vadovautis prekės aprašyme ir specifikacijose pateikta informacija.
Kilus klausimams, lauksime Jūsų skambučio telefonu +370 630 67777 arba žinutės el. paštu info@powersport.lt
Work hours:

I - V:      9.00 - 18.00
Adress: Ateities pl. 23 b, Kaunas
Phone: +370 602 20866
E-mail: kaunas@powersport.lt
Work hours:
I - V:      9.00  - 18.00
VI:       10.00  - 15.00
Adress: J. Baltrušaičio g. 1, Vilnius
Phone: +370 671 24005
E-mail: vilnius@powersport.lt