Sportinė liemenėlė Nebbia Power Your Hero 535
Tax included
Monthly payment from 5.1€
Description
Turite turėti paprastą "Iconic Women's Bra Top Nebbia Power Your Hero 535. Dėl elastingos medžiagos ir aiškaus minimalistinio dizaino ji tinka prie visko, todėl tinka tiek sporto salėje, tiek kasdieniam naudojimui. Medžiaga yra tvirta ir reguliuojama, kirpimo kirpimas padės išryškinti jūsų apvalumus, o V formos iškirptė ir platesnės petnešėlės leis išryškinti iškirptę ir pečius. Visur esanti NEBBIA gumytė (su mažais silikoniniais "N" logotipais jos vidinėje pusėje) išlaiko viršutinę dalį vietoje net ir atliekant įtemptą kardio treniruotę. Akį traukiančios kryžminės petnešėlės papildo liemenėlės dizainą.
About Nebbia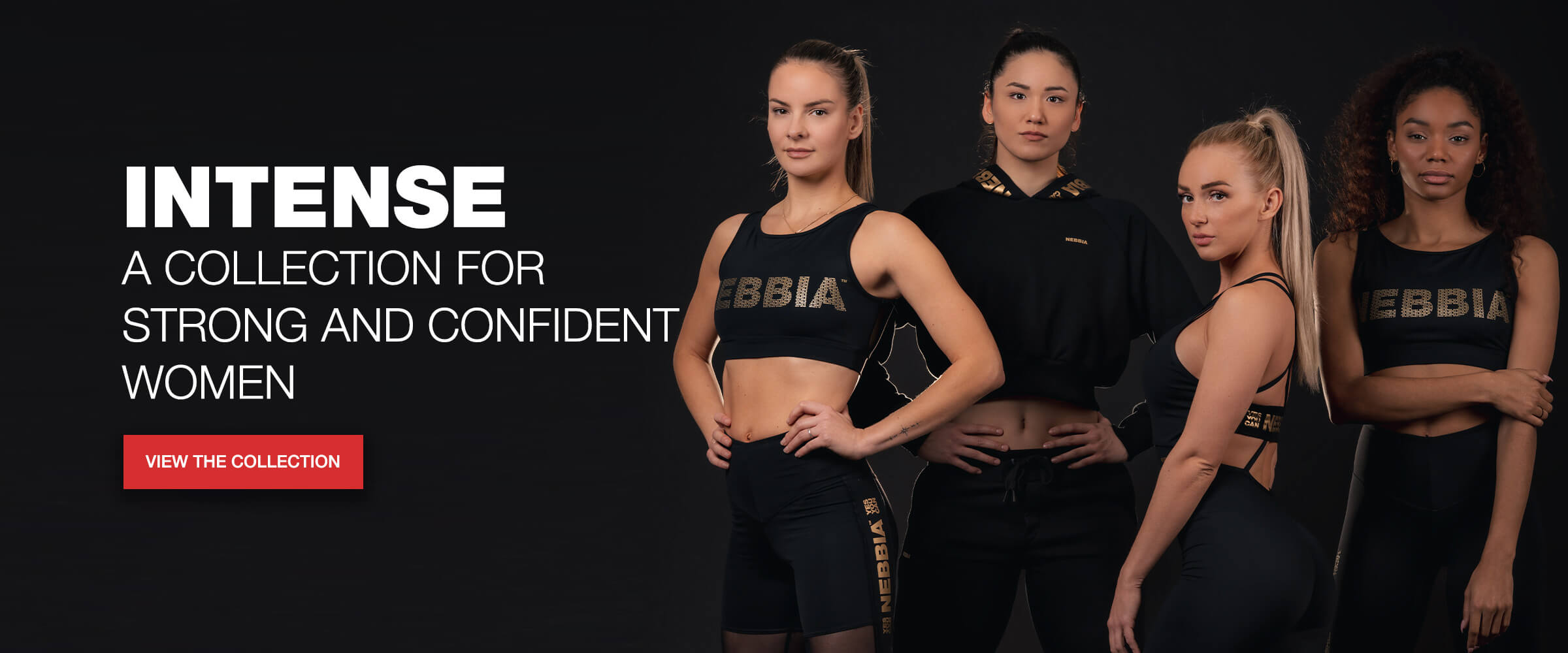 Who stood at the beginning of our story? Stanka and Martin, the founders of NEBBIA, and their incredible passion and obsession for fitness and bodybuilding. It was not only thanks to their passion, but also as a result of all the sweat, pain, self-denial, and constant motivation, the journey of the company NEBBIA began in 1997.
Important
CE ženklinimas yra prekės gamintojo deklaracija, kad produktas atitinka jam taikomus Europos Komisijos direktyvų reikalavimus (plačiau skaitykite čia).
Prekių nuotraukos bei video skirtos tik iliustraciniams tikslams. Originalių produktų parametrai, spalvos, užrašai, matmenys, dydžiai, funkcijos, ir/ar bet kurios kitos savybės dėl savo vizualinių ypatybių gali atrodyti kitaip negu realybėje, todėl prašome vadovautis prekių savybėmis, kurios nurodytos prekių aprašymuose. Vizualinė prekių medžiaga nenurodo prekių komplektacijos, todėl būtina vadovautis prekės aprašyme ir specifikacijose pateikta informacija.
Kilus klausimams, lauksime Jūsų skambučio telefonu +370 630 67777 arba žinutės el. paštu info@powersport.lt
Work hours:

I - V:      9.00 - 18.00
Adress: Ateities pl. 23 b, Kaunas
Phone: +370 602 20866
E-mail: kaunas@powersport.lt
Work hours:
I - V:      9.00  - 18.00
VI:       10.00  - 15.00
Adress: J. Baltrušaičio g. 1, Vilnius
Phone: +370 671 24005
E-mail: vilnius@powersport.lt