Snowshoes Ferrino Baldas Miage Castor Special - Green
Tax included
Monthly payment from 12.35€
Stock Quantity:
Available in Supplier store (1 pcs)
Delivery terms:
NEMOKAMAI Prekę pristatysime Jums per: 3-7 d.d. DPD (0.00 €)

NEMOKAMAI atsiimkite wednesday, december 13 d., parduotuvėje, Ateities pl. 23 b, Kaunas (0.00 €)
Description
The sophisticated Snowshoes FERRINO Baldas Miage Castor Special are ideal for snow expeditions where you need to carry a heavy backpack on your back. Thanks to the large base, you will not sink into the snow. Apart from a 120-kg weight limit, the snowshoes also boast a solid frame made of hardened plastic, which is resistant to temperatures down to -20°C, and features ceramic details, making the snowshoes extremely durable. The steel blade at the tip and 6 other spikes provide stability in powder snow or on an icy surface.
The Snowshoes FERRINO Baldas Miage Castor Special feature the Castor binding which makes them suitable for the following shoe sizes: 34-48. Securing the shoe in the snowshoe is so easy that even a complete beginner can do it – all you have to do is adjust the binding to your show size, slide the tip of your shoe into the "basket" in the front and tighten the straps at the tip and ankle, respectively. The ankle strap features a ratchet tightener – all you have to do is thread the V-belt through the ratchet, then lift the ratchet a couple of times and tighten it to secure the shoe in place. Use the red part of the ratchet to loosen the strap.
The TD system helps secure the shoe in place – there's a steel lock that locks the back part of the binding in place. All you have to do to loosen the binding is flip up the lock. During a steep climb, you can use the lock to support the heel to make the climb more comfortable.
About Ferrino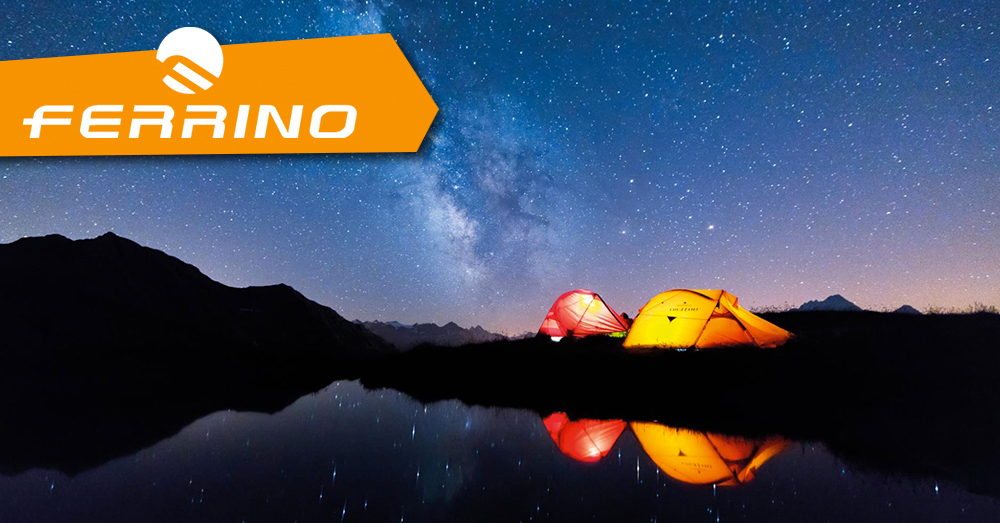 For FERRINO quality is more than just a detail. Company states that they design products with everyone's needs in mind, for professional and non-professional users.
FERRINO needs to think big if it is going to get past its own limits and achieve new goals. And FERRINO has been doing this every day for more than 150 years.

If you are dreaming of your next adventures, then FERRINO wants to help and accompany you and your spirit of adventure into a safer, more comfortable tomorrow.

And this is why to brand, the future means being an excellent all-round outdoor company, and FERRINO wants its quality products to speak for themselves, to professionals and adventure lovers of all ages, all over the world.
Important
CE ženklinimas yra prekės gamintojo deklaracija, kad produktas atitinka jam taikomus Europos Komisijos direktyvų reikalavimus (plačiau skaitykite čia).
Prekių nuotraukos bei video skirtos tik iliustraciniams tikslams. Originalių produktų parametrai, spalvos, užrašai, matmenys, dydžiai, funkcijos, ir/ar bet kurios kitos savybės dėl savo vizualinių ypatybių gali atrodyti kitaip negu realybėje, todėl prašome vadovautis prekių savybėmis, kurios nurodytos prekių aprašymuose. Vizualinė prekių medžiaga nenurodo prekių komplektacijos, todėl būtina vadovautis prekės aprašyme ir specifikacijose pateikta informacija.
Kilus klausimams, lauksime Jūsų skambučio telefonu +370 630 67777 arba žinutės el. paštu info@powersport.lt
SPORTING GOODS STORE IN KAUNAS

Ateities pl. 23 b, Kaunas. Open I - V:  9.00 - 18.00 
Working
I - V:  9.00 - 18.00
VI: 10.00 - 14.00
Ateities pl. 23 b, Kaunas