Miegmaišis Ferrino Lightech SM 850 2020
Tax included
Monthly payment from 8.89€
The product wil be delivered until: 2022-12-08
Description
Mumijos formos miegmaišis FERRINO Lightech SM 850 2020 yra itin lengvas miegmaišis, pasižymintis išskirtinėmis termoizoliacinėmis savybėmis. Jis užpildytas H. T. F. Compact® plonu tuščiaviduriu pluoštu, todėl yra itin lengvas ir lengvai pakuojamas. Dėl "Shingle" struktūros užpildas efektyviai pasiskirsto, todėl maksimaliai pagerėja šilumos izoliacija ir nereikia pridėti daugiau užpildo. Apšiltinta užtrauktuko apačia apsaugo nuo šilumos praradimo, o tvirti įdėklai aplink užtrauktukus neleidžia užtrauktukui užstrigti. Jame taip pat įdiegta praktiška "One Touch" sistema, kurios dėka gobtuvą galima užsegti tik viena ranka.   Miegmaišis FERRINO Lightech SM 850 2020 tinkamas tiems, kurie ieško lengvo, lengvai susikraunamo miegmaišio su paminkštinimu, kuris išlaikys šilumą net ir sušlapęs.
About Ferrino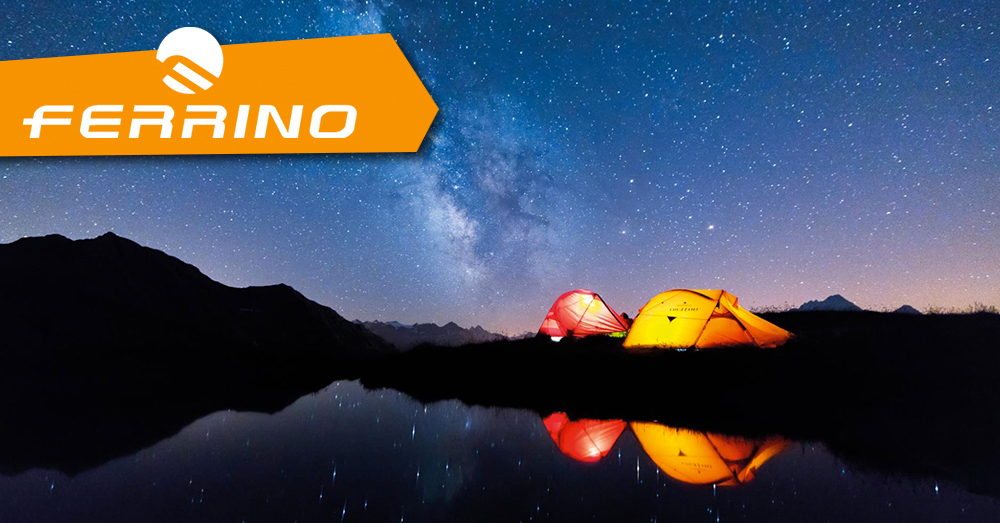 For FERRINO quality is more than just a detail. Company states that they design products with everyone's needs in mind, for professional and non-professional users.
FERRINO needs to think big if it is going to get past its own limits and achieve new goals. And FERRINO has been doing this every day for more than 150 years.

If you are dreaming of your next adventures, then FERRINO wants to help and accompany you and your spirit of adventure into a safer, more comfortable tomorrow.

And this is why to brand, the future means being an excellent all-round outdoor company, and FERRINO wants its quality products to speak for themselves, to professionals and adventure lovers of all ages, all over the world.
Important
CE ženklinimas yra prekės gamintojo deklaracija, kad produktas atitinka jam taikomus Europos Komisijos direktyvų reikalavimus (plačiau skaitykite čia).
Prekių nuotraukos bei video skirtos tik iliustraciniams tikslams. Originalių produktų parametrai, spalvos, užrašai, matmenys, dydžiai, funkcijos, ir/ar bet kurios kitos savybės dėl savo vizualinių ypatybių gali atrodyti kitaip negu realybėje, todėl prašome vadovautis prekių savybėmis, kurios nurodytos prekių aprašymuose. Vizualinė prekių medžiaga nenurodo prekių komplektacijos, todėl būtina vadovautis prekės aprašyme ir specifikacijose pateikta informacija.
Kilus klausimams, lauksime Jūsų skambučio telefonu +370 630 67777 arba žinutės el. paštu info@powersport.lt
Work hours:

I - V:      9.00 - 18.00
Adress: Ateities pl. 23 b, Kaunas
Phone: +370 602 20866
E-mail: kaunas@powersport.lt
Work hours:
I - V:      9.00  - 18.00
VI:       10.00  - 15.00
Adress: J. Baltrušaičio g. 1, Vilnius
Phone: +370 671 24005
E-mail: vilnius@powersport.lt