WLB12 TRENIRUOČIŲ KAMUOLYS - SIENINIS KAMUOLYS HMS
Tax included
Monthly payment from 8.22€
Stock Quantity:
Available in Supplier store (5+ pcs)
Delivery terms:
Prekę pristatysime Jums per: 2-4 d.d. DPD (8.99 €)

NEMOKAMAI atsiimkite thursday, december 14 d., parduotuvėje, Ateities pl. 23 b, Kaunas (0.00 €)
Description
Wall Ball WLB4 HMS - to piłka wykorzystywana do ćwiczeń typu cross fit, jak również treningów ogólnorozwojowych. Ćwiczenia z piłkami WLB HMS angażuje niemal wszystkie mięśnie ciała, co stanowi idealną alternatywę dla klasycznych treningów zarówno rak, jak i nóg. Piłki z serii WLB HMS wykonane są w całości ze skóry syntetycznej, co wpływa na bezpieczeństwo i komfort podczas ćwiczeń. Dodatkowym atutem są duże gabaryty piłki - obwód 109 cm, dzięki czemu idealnie sprawdzają się podczas treningów siłowych oraz technicznych. Wall Ball HMS dostępne są w następujących wersjach: WLB4: 4 kg, WLB6: 6 kg, WLB8: 8 kg, WLB10: 10 kg, WLB12: 12 kg, WLB15: 15 kg. Specyfikacja: Materiał: skóra syntetyczna Waga piłki: 12 kg Średnica piłki: 33 cm Obwód: 1090 Kolor: niebieski Uwagi: Piłka nie jest przeznaczona do siłowego rzucania o podłoże Certyfikaty, normy: CE Gwarancja 24 miesiące
About HMS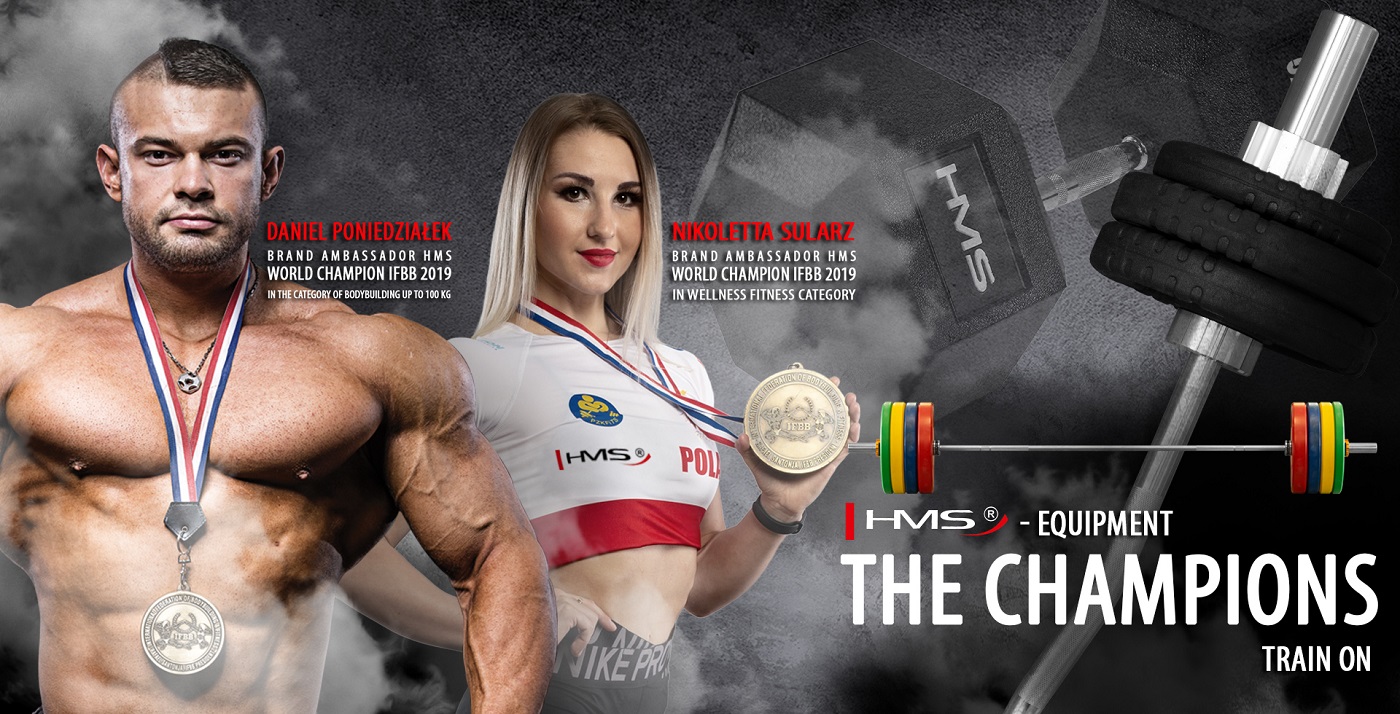 HMS brand was born from a combination of passion, friendship and fascination with the sport. From the beginning, HMS is looking for innovative solutions to facilitate and promote physical activity. Experience, highest quality of materials, the latest trends design and attention to perfect performance, are the main characteristics of brand's products.
Over the years, the brand HMS has won the recognition of many satisfied customers worldwide. HMS' offer, which includes hundreds of products from the group of fitness and strength sports is constantly enriched with new equipment. Many times brand presented it to the "ISPO" in Munich, "FIBO" in Cologne, "SPORT LIFE" in Brno, "FIWE" in Warsaw, "FIT EXPO" in Poznan. Today logo HMS is well recognized in the European market for fitness products.
Important
CE ženklinimas yra prekės gamintojo deklaracija, kad produktas atitinka jam taikomus Europos Komisijos direktyvų reikalavimus (plačiau skaitykite čia).
Prekių nuotraukos bei video skirtos tik iliustraciniams tikslams. Originalių produktų parametrai, spalvos, užrašai, matmenys, dydžiai, funkcijos, ir/ar bet kurios kitos savybės dėl savo vizualinių ypatybių gali atrodyti kitaip negu realybėje, todėl prašome vadovautis prekių savybėmis, kurios nurodytos prekių aprašymuose. Vizualinė prekių medžiaga nenurodo prekių komplektacijos, todėl būtina vadovautis prekės aprašyme ir specifikacijose pateikta informacija.
Kilus klausimams, lauksime Jūsų skambučio telefonu +370 630 67777 arba žinutės el. paštu info@powersport.lt
SPORTING GOODS STORE IN KAUNAS

Ateities pl. 23 b, Kaunas. Open I - V:  9.00 - 18.00 
Working
I - V:  9.00 - 18.00
VI: 10.00 - 14.00
Ateities pl. 23 b, Kaunas