Ketaus gira HMS KGC, 10kg
Tax included
Monthly payment from 7.66€
Stock Quantity:
Available in Supplier store (5+ pcs)
Delivery terms:
Prekę pristatysime Jums per: 3-6 d.d. DPD (8.99 €)

NEMOKAMAI atsiimkite monday, december 11 d., parduotuvėje, Ateities pl. 23 b, Kaunas (0.00 €)
Description
KGC10 HMS kettlebell - ketaus svarmuo, padengtas guma. Pagrindiniai jo privalumai - chromuota rankena, puikus liejimas ir estetiška apdaila. Prietaisas pagamintas iš aukščiausios kokybės medžiagų. Jis pagamintas iš chromuoto ketaus, padengto specialia patvaria guma. Ergonomiška forma ir chromuota rankena užtikrina saugumą atliekant pratimus. Preciziška gamyba užtikrina svarmenų stabilumą intensyvių treniruočių metu. Kettlebell - tai gimnastikos prietaisas, turintis itin platų pritaikymo spektrą. Naudodami jį galite atlikti pratimus, apimančius visas raumenų grupes. KGC HMS taip pat puikiai papildo treniruotes su laisvaisiais svoriais. Darbas su svarmenimis stiprina raumenis, puikiai lavina judesių koordinaciją ir gerina bendrą fizinę būklę. HMS gaminio privalumas - galimybė atlikti vadinamuosius kelių sąnarių pratimus. Jie papildomai suaktyvina tas raumenų dalis, į kurias dažnai nekreipiama dėmesio per klasikines jėgos treniruotes.
About HMS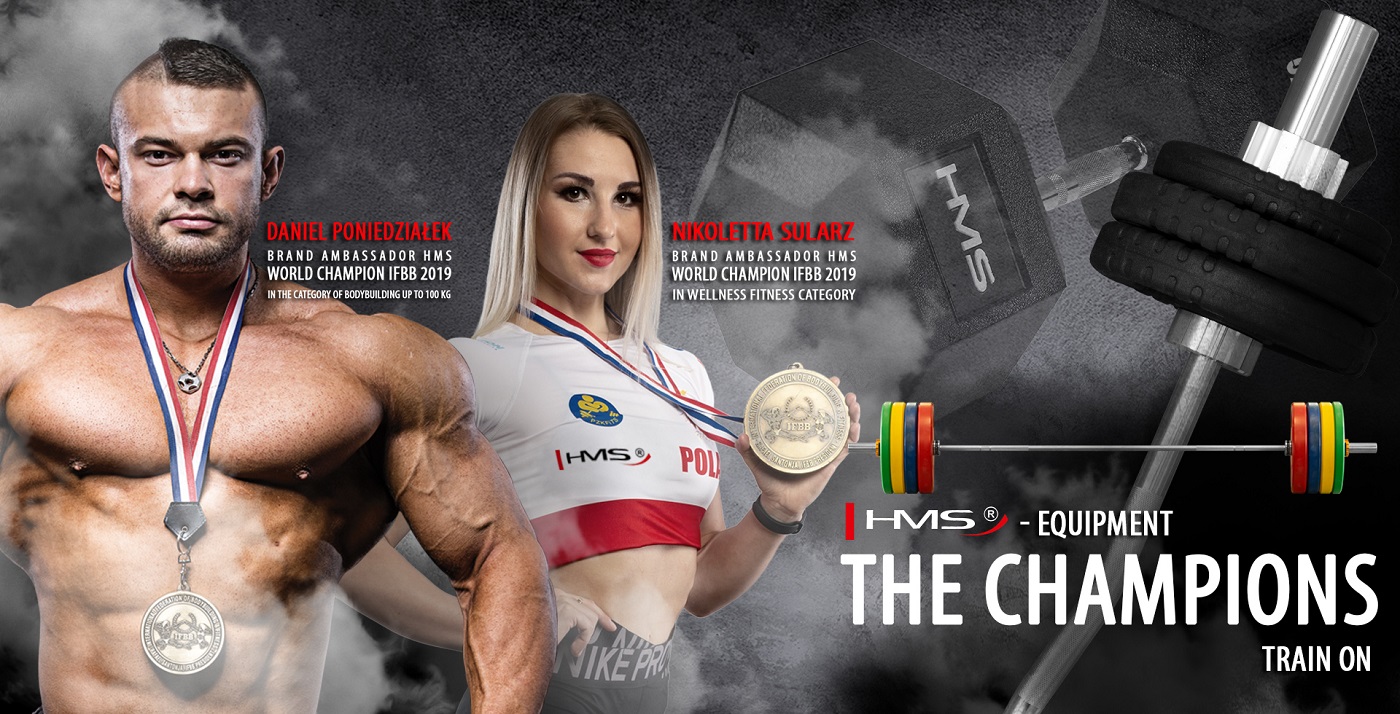 HMS brand was born from a combination of passion, friendship and fascination with the sport. From the beginning, HMS is looking for innovative solutions to facilitate and promote physical activity. Experience, highest quality of materials, the latest trends design and attention to perfect performance, are the main characteristics of brand's products.
Over the years, the brand HMS has won the recognition of many satisfied customers worldwide. HMS' offer, which includes hundreds of products from the group of fitness and strength sports is constantly enriched with new equipment. Many times brand presented it to the "ISPO" in Munich, "FIBO" in Cologne, "SPORT LIFE" in Brno, "FIWE" in Warsaw, "FIT EXPO" in Poznan. Today logo HMS is well recognized in the European market for fitness products.
Important
CE ženklinimas yra prekės gamintojo deklaracija, kad produktas atitinka jam taikomus Europos Komisijos direktyvų reikalavimus (plačiau skaitykite čia).
Prekių nuotraukos bei video skirtos tik iliustraciniams tikslams. Originalių produktų parametrai, spalvos, užrašai, matmenys, dydžiai, funkcijos, ir/ar bet kurios kitos savybės dėl savo vizualinių ypatybių gali atrodyti kitaip negu realybėje, todėl prašome vadovautis prekių savybėmis, kurios nurodytos prekių aprašymuose. Vizualinė prekių medžiaga nenurodo prekių komplektacijos, todėl būtina vadovautis prekės aprašyme ir specifikacijose pateikta informacija.
Kilus klausimams, lauksime Jūsų skambučio telefonu +370 630 67777 arba žinutės el. paštu info@powersport.lt
SPORTING GOODS STORE IN KAUNAS

Ateities pl. 23 b, Kaunas. Open I - V:  9.00 - 18.00 
Working
I - V:  9.00 - 18.00
VI: 10.00 - 14.00
Ateities pl. 23 b, Kaunas