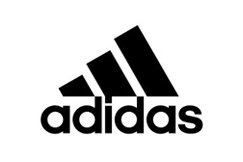 The adidas brand has a long history and deep-rooted connection with sport. Everything brand does is rooted in sport. This is what 'The Badge of Sport' stands for as a brand mark. Adidas' broad and diverse sports portfolio, from major global sports such as football and running, to regional heartbeat sports such as American football and rugby, has enabled the brand to transcend cultures and become one of the most recognized and iconic global brands, on and off the field of play.
The adidas brand's mission is to be the best sports brand in the world, by designing, building and selling the best sports products in the world, with the best service and experience.
Everything at adidas reflects the spirit of its founder Adi Dassler. His main objective back in those days already was to make athletes better and still today the consumer is at the heart of everything the adidas brand does.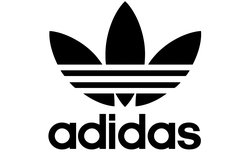 Driven by a relentless pursuit of innovation as well as decades of accumulating sports science expertise, brand caters for all, from elite professional athletes and teams to any individual who wants to make sport part of their lives. Adidas believes that, through sport, it has the power to change lives. Brand is obsessed with helping athletes of all levels to make a difference – in their game, in their lives, in their world.
Adidas is the original sports brand, driven by innovation and a bias to action. Adidas is creators, makers and doers. Creativity is what fuels brand – whether it's on the field, on the court, or on the street, creativity is its inspiration.
Right at that border of sport and creativity brand constantly strives to come up with the next innovation and original product to make athletes better. But adidas is not doing all that behind closed doors. It is  opening company up for endless opportunities and creativity, calling all creators and inviting them to take part, to explore new territories and to co-create the future of sport with brand.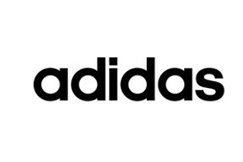 No matter how serious you are about sports – a sporting lifestyle does not end in the locker room. adidas has been at the forefront of defining sports culture since they first applied stripes to leather, more than 65 years ago. In 2001, adidas introduced Originals – a lifestyle brand marked by the iconic Trefoil logo that draws inspiration from adidas' rich archives and legacy. Combining contemporary youth culture with the kind of creativity and courage found on courts and in sporting arenas, Originals strives to forever remain innovative and authentic. Led by those that continue to shape and define creative culture, adidas Originals lights the way as the pioneering sportswear brand for the street.
adidas Core exists to enable anyone to harness the power of sport in their game, in their lives and in their world – anyone, anywhere, always. Brand is calling it accessible sportswear for all since it is deeply rooted in the adidas core belief that through sport brand has the power to change lives.
It is about telling a story based on inclusiveness, ambition, innovation, quality and style.