ModernHome brand Hanging Stork's Nest
.
Modern design.
Sturdy steel construction
Comfortable seating.
Comfortable rest.
Universal colouring.
Weatherproof material
One or two brackets.
One or two-point attachment.
Maximum load up to 150kg.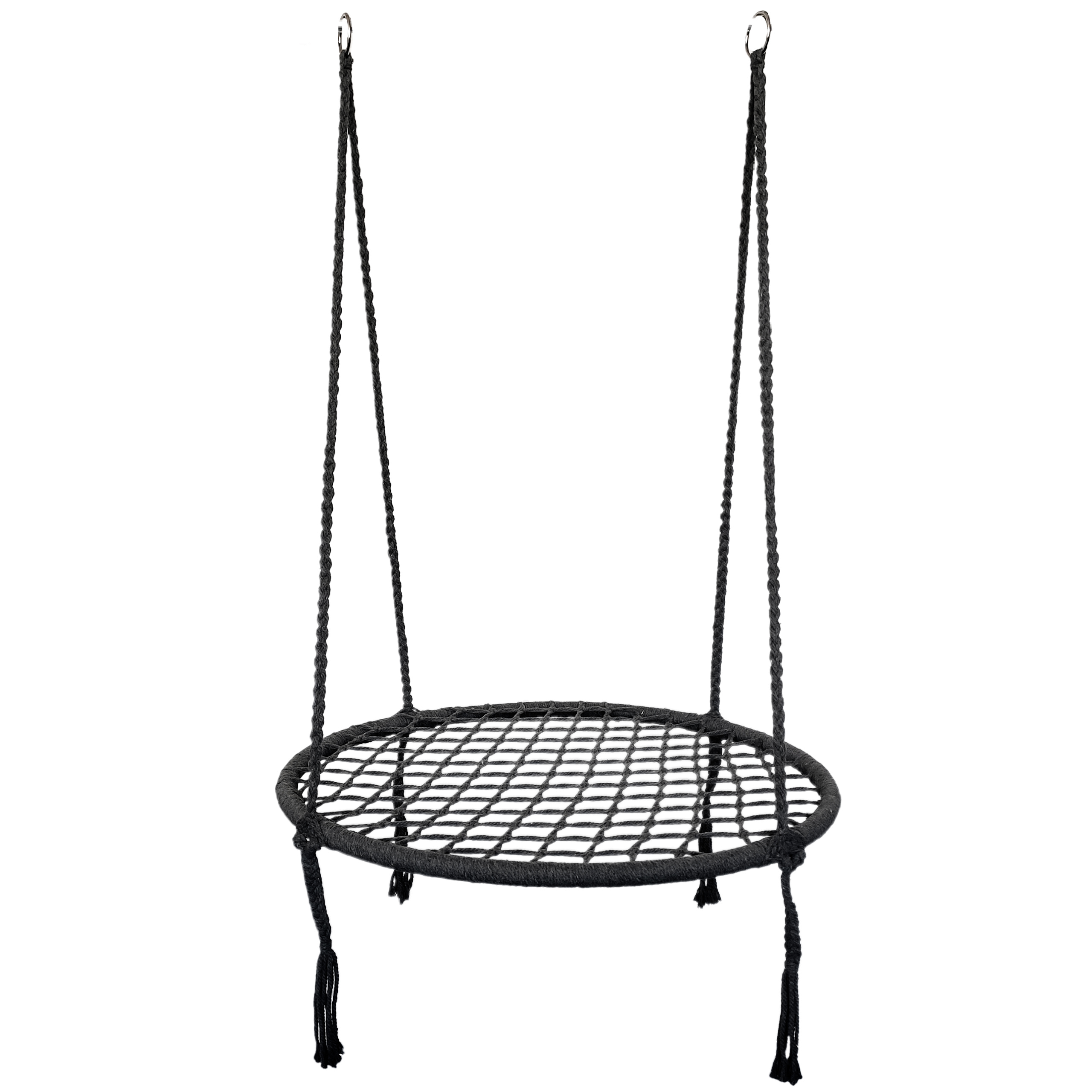 .
ELEGANT AND STYLE Hanging Armchair
.
Solid and durable, the Stork's Nest is a excellent proposal for people who appreciate relaxation in the open air. The swing combines not only convenience and durability, but in addition is made according to the latest trends. Thanks to its interesting design and the use of special weaves and decorative tassels, the stork's nest will perfectly emphasize modern decor andgive style to any place. You can hang it both at home as a hanging chair and in the garden as a garden swing.
.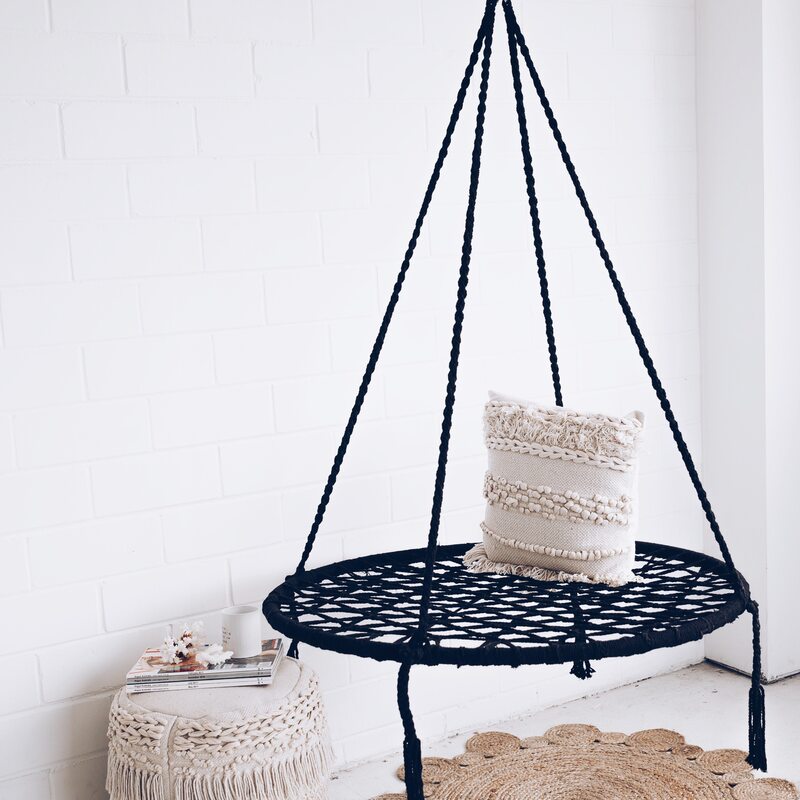 DESIGNED WITH COMFORT IN MIND
The seat is mounted on sturdy metal rings, you can hang the swing onspecial hooks, frames or branches.
The steel frame of the seat guarantees strength, the maximum load is 150 kg. The seat is made of durable weave cotton, resistant to weather conditions.
The swing is decorated with additional tassels that give it a unique style..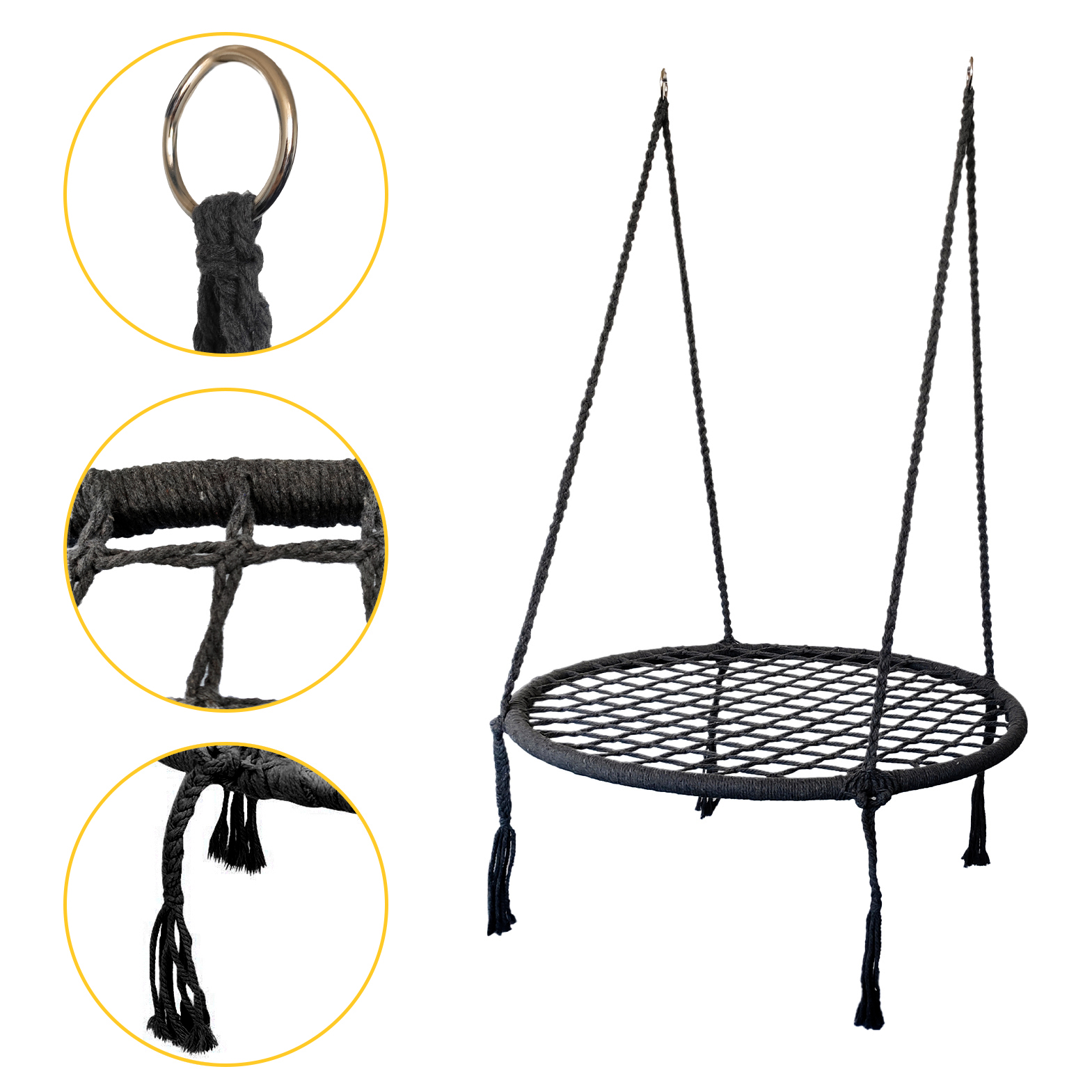 DIMENSIONS
Seat diameter: 80 cm.
Height from seat to mount: 100 cm.
SPECIFICATION
Maximum load: 150 kg.
Material: Cotton.
Mounting:one or two-point.
Packaging: Specially reinforced shipping carton
Product code: GW-908 BLACK.
Manufacturer: ModernHome.
.