.
Children's playground
For children over 3 years old.
Sturdy metal construction.
Longitudinal large oval seat.
Maximum load - 150kg.
Hanging height adjustable up to 150 cm.
Seat frame protected by soft foam.
Strong, durable fixing ropes.
Height adjustable.
Ideal for the garden.
Certifications: CE, EN71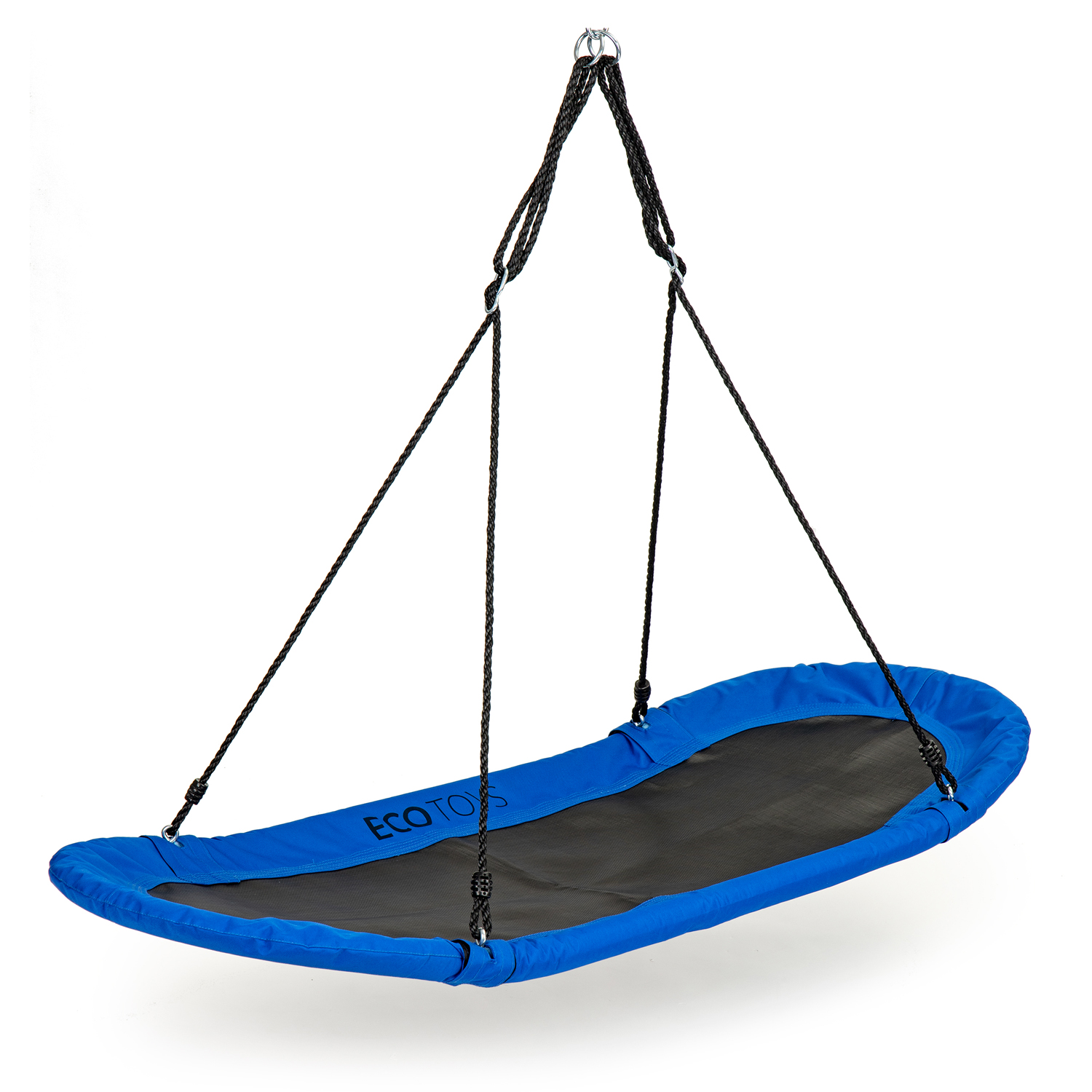 .
SWINGING FUN
Swing in the form of a stork's nest, is great fun for all children and quickly becomes a favorite place to play in the backyard garden, on the plot, or terrace. Thanks to the large surface, the swing can be used simultaneously by two, three children, so that play becomes even more engaging and gives a lot of fun.
.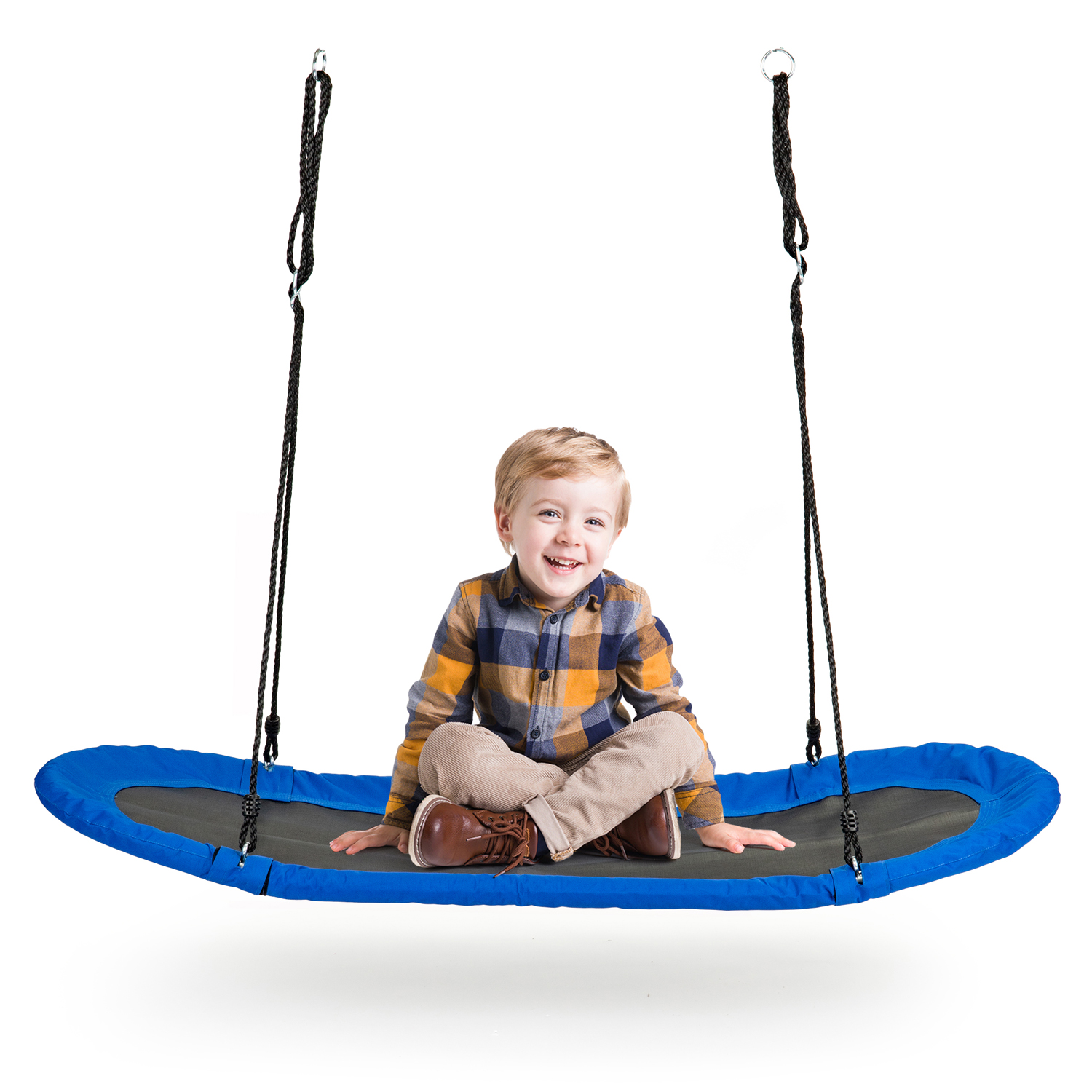 .
TWO WAYS OF INSTALLATION
.
You can mount the swing on a swing frame, a suitably thick tree branch, or even indoors using special ceiling mounts. You can mount the stork's nest in two ways:
2 point assembly - the ropes of the stork nest are hooked in two points like a standard swing.
1 point assembly - both ropes are hooked at one point, so that the swing in addition to rocking can rotate around its axis.

2 point assembly - ropes of the stork's nest are hooked at one point, so that in addition to rocking the swing can rotate around its axis..
Thanks to the simple design, the assembly of swing takes about 15 minutes, the kit includes parts of construction and a special key to screw in the screws
.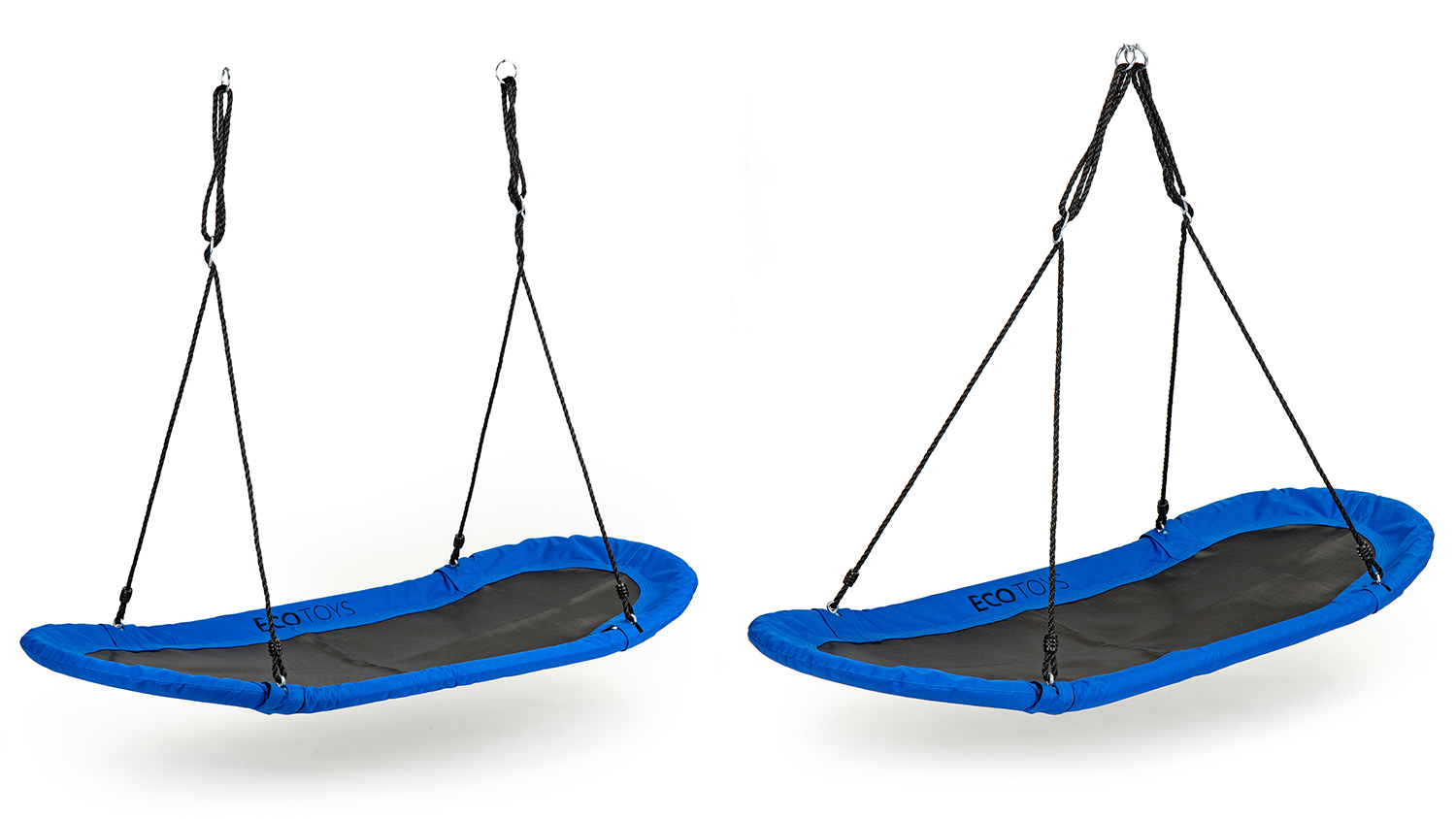 .
CONSTRUCTION
The swing ropes are attached tospecial bolts, which also connect the elements of the stork's nest frame. For the safety of children, the places of connection and screws are hidden under a special collar fastened with Velcro.
To hang the swing, there are metal hoops located at the end of the ropes. In addition, the ropes are woven through a special element that allows you to adjust their height. This allows you to adjust the swing to the height of the youngest users, making it easier for them to use.
.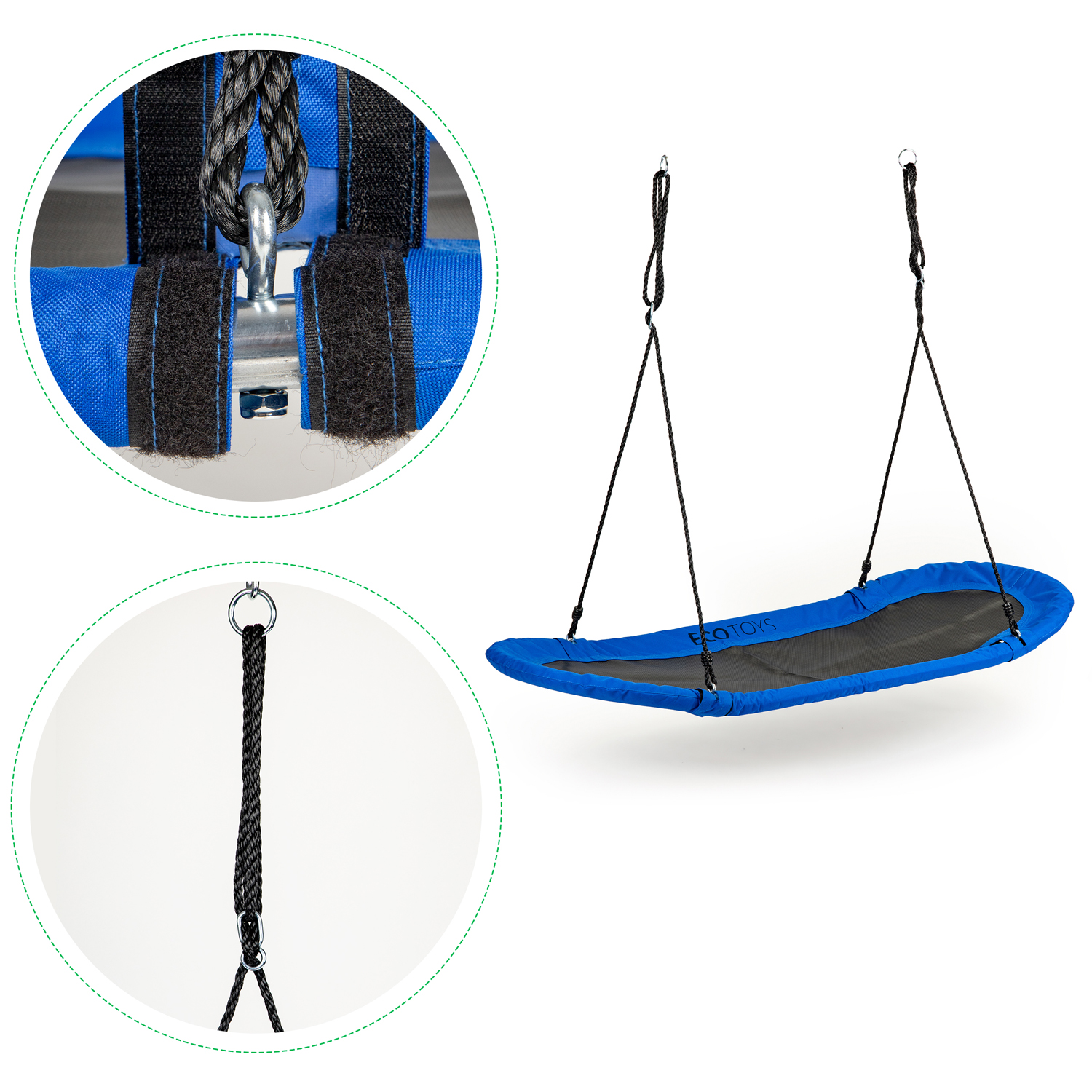 .
MATERIAL
The Cats Nest is made of polypropylene and durable, weatherproof and abrasion resistant fabric ( Oxford 600D ). Swing frame consists of 4 profiled, steel pipes with a diameter of 25 mm, which are additionally coated with soft foam, which makes the whole thing is safe for children. Ropes are made of polyethylene, which guarantees high resistance to overloading, mechanical damage and difficult weather conditions.
.
.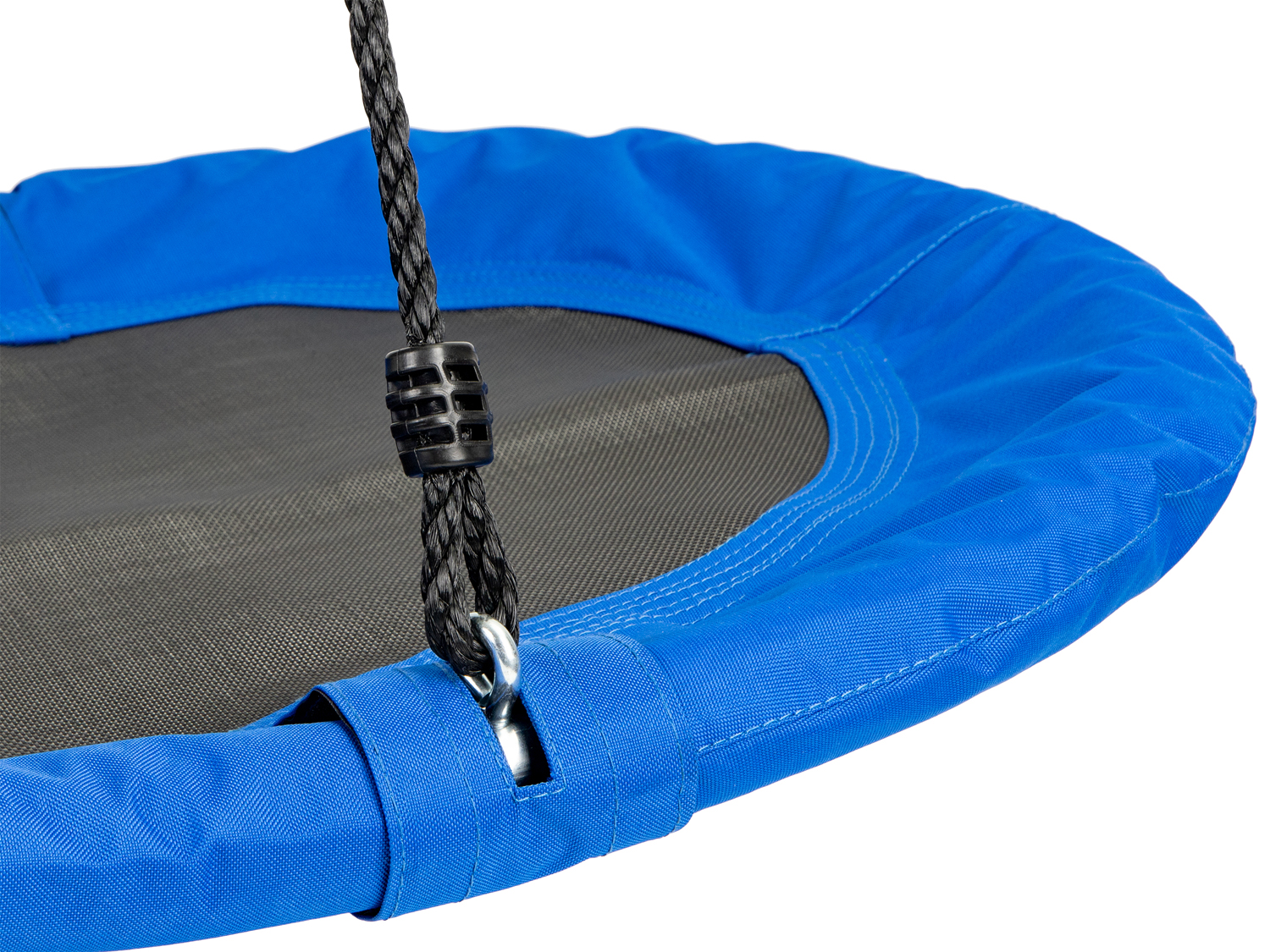 .
SPECIFICATION:
Color: multicolor
Seat material: high quality polyester, weather and wear resistant,.
Maximum load: up to 150kg,.
Children's age: +3 years.
Mounting: with metal wheels,.
Packaging: reinforced brown shipping carton,.
Manufacturer code: MIR624 - BLUE
Product of ECOTOYS brand.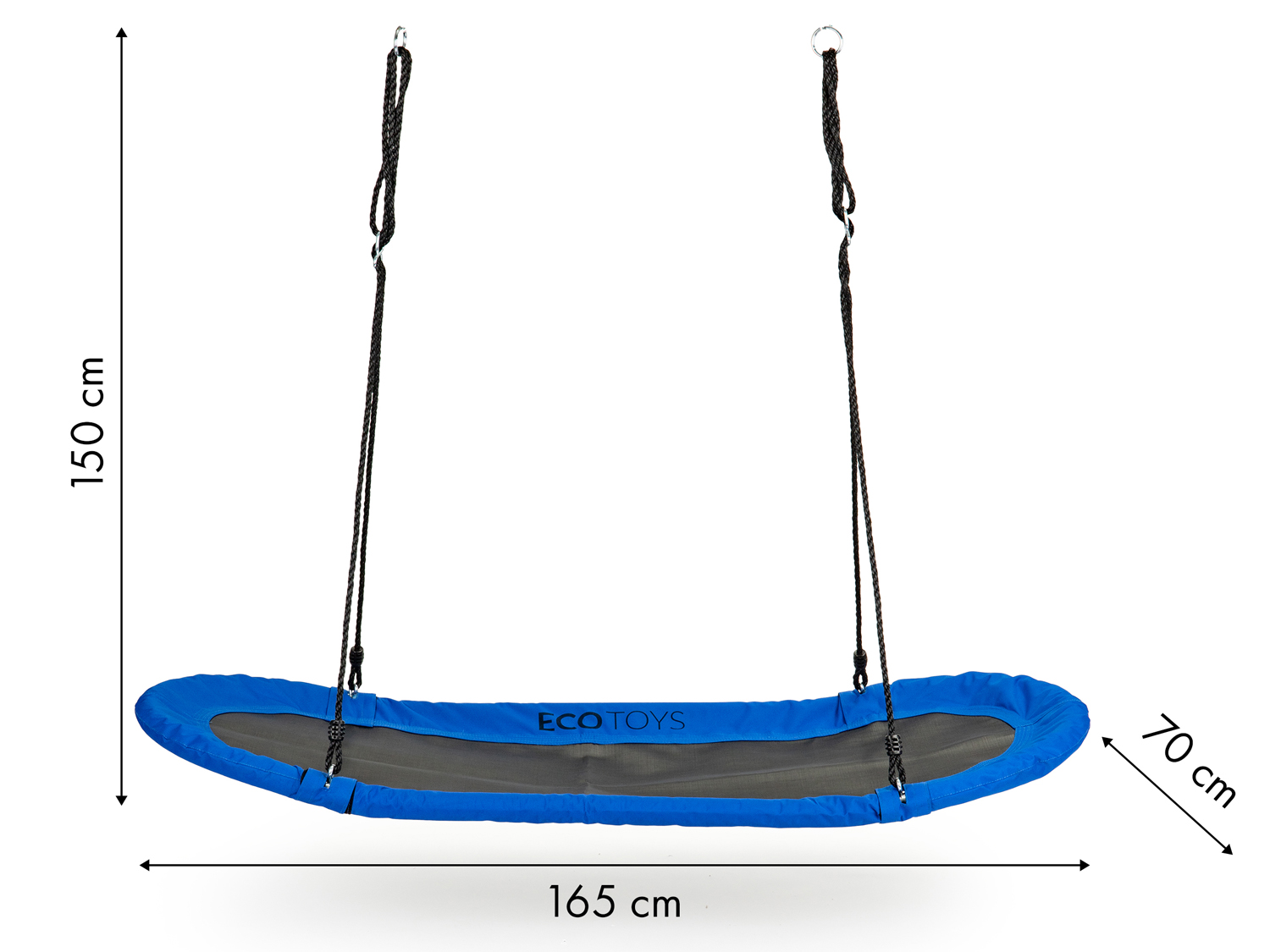 .