.
BIRD'S TRAY FOR CHILDREN BEARING NEST
.
For children over 3 years old.
Durable metal construction (galvanized steel)
Diameter of the seat
Seat diameter 110 cm.
Maximum load - 150 kg.
Seat frame protected by soft foam.
Solid, durable fixing ropes.
Material protection on mountings
Hight adjustment
Adjustable height.
Ideal for the garden.
Certificates: CE, GS, EN71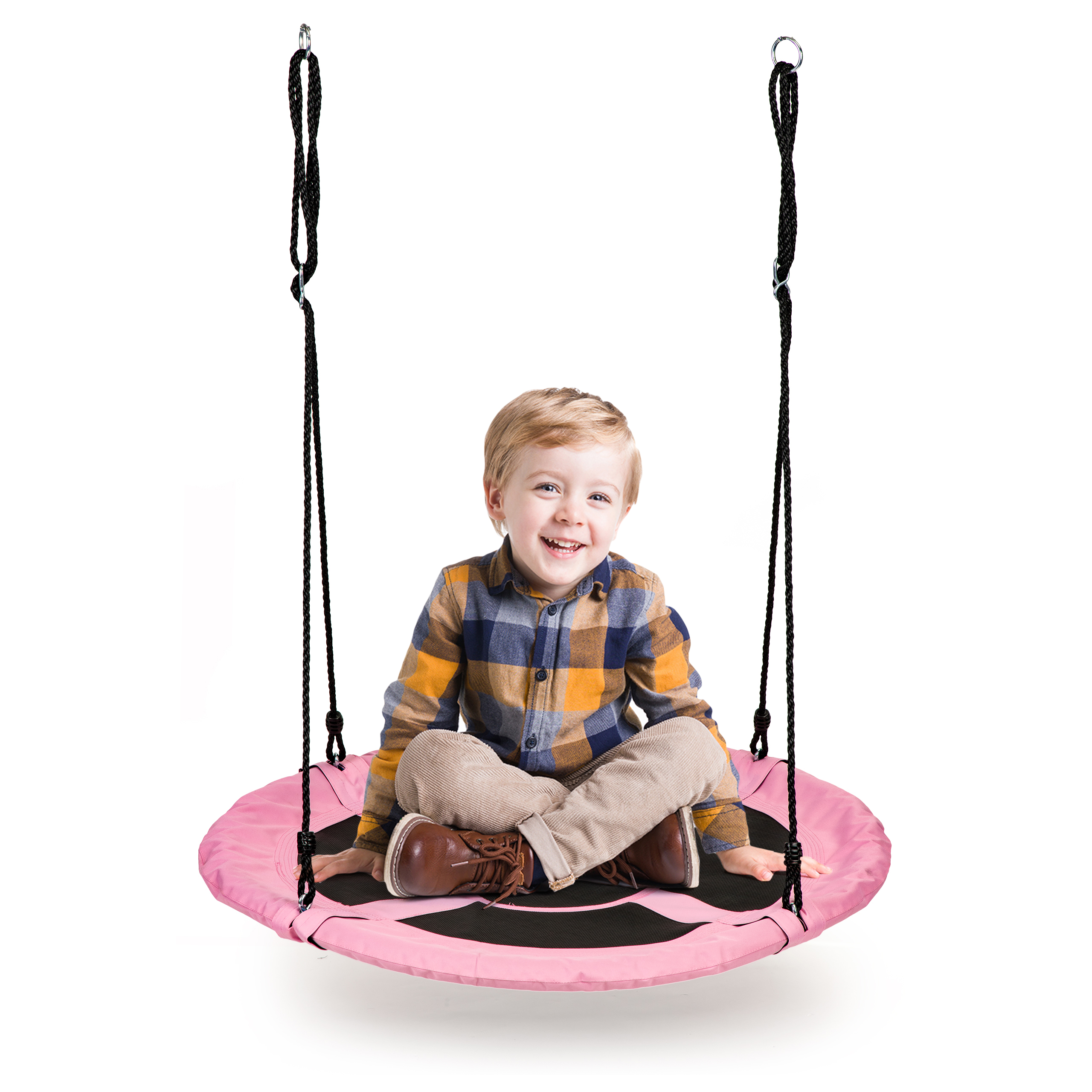 BIRD SWING FOR CHILDREN Stork's Nest
.
Children's swing of the stork's nest type will provide children with long fun in the fresh air! Ideal solution for home garden or playground.
Swing
The swing has 2 adjustable 10mm thick ropes made of durable material and a comfortable 100cm diameter seat, with foam padding on the frame for safety and comfort.
The links are equipped with metal wheels for mounting, so the swing is extremely easy to install. You can hang it from a swing frame or a tree branch.
By adjusting the length of the cord inheight, the swing can also be adjusted to the height of the youngest users, making it easier for them to use.
.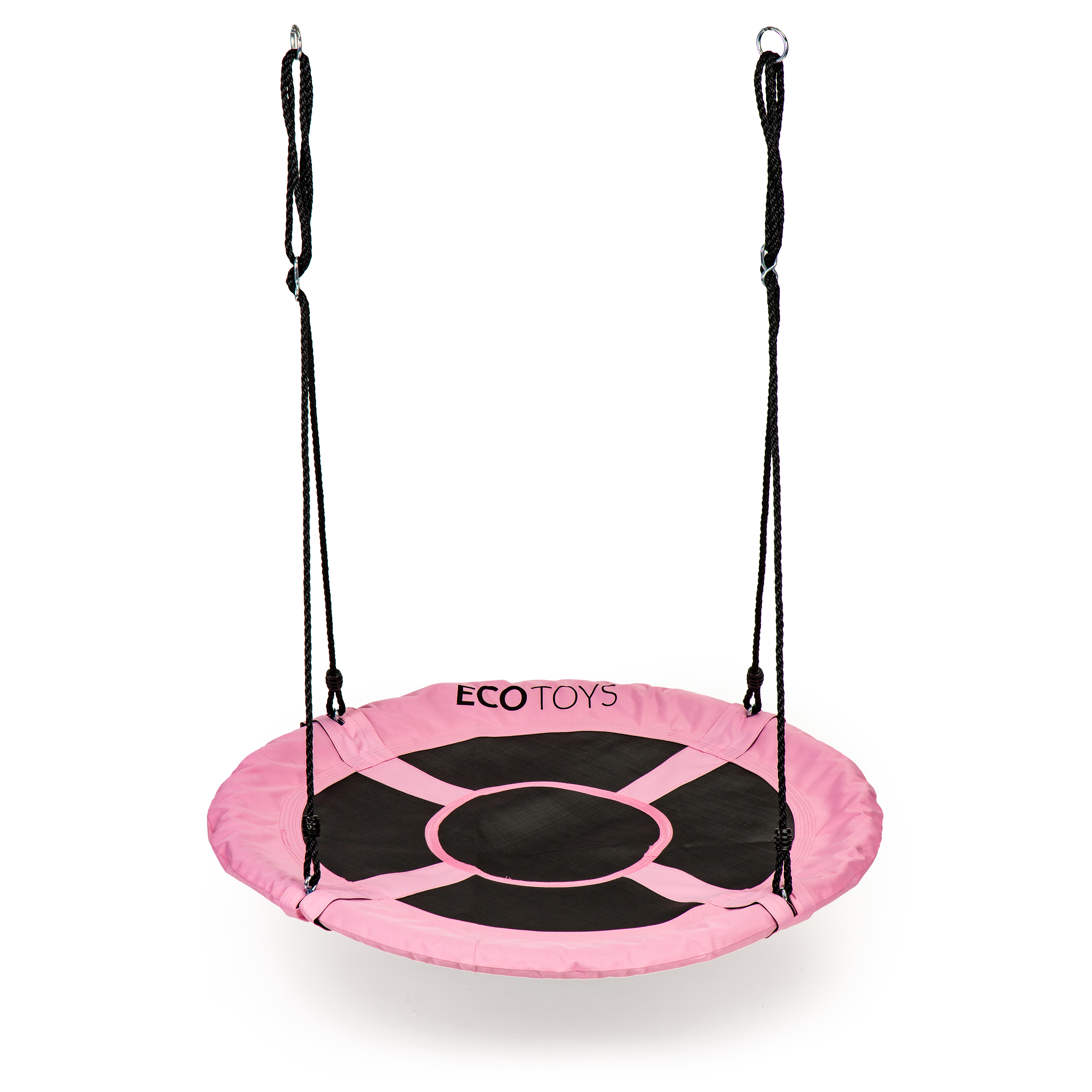 SECURITY
The cattle nest is designed with good and safe play in mind. The places of attachment of the seat with ropes are protected with an additional collar, thanks to that the seat frame is free of sharp and dangerous protruding elements.
Maximum load is up to 150 kg. which makes it possible to use the swing more than one child.
The rim of the seat frame is protected with soft foam.
.
.
TECHNICAL SPECIFICATION:
Color: black, pink,.
Seat material: high quality polyester, weather and wear resistant,.
Maximum load capacity: up to 150kg,.
Seat diameter: 110cm,.
Hanging height adjustable: 140-190cm,.
Rope thickness: 10mm.
Age of child: +3 years.
Fastening: with metal wheels,.
Packaging: reinforced, brown shipping carton,.
Manufacturer code: MIR6001-110 PINK.
Product of ECOTOYS brand,.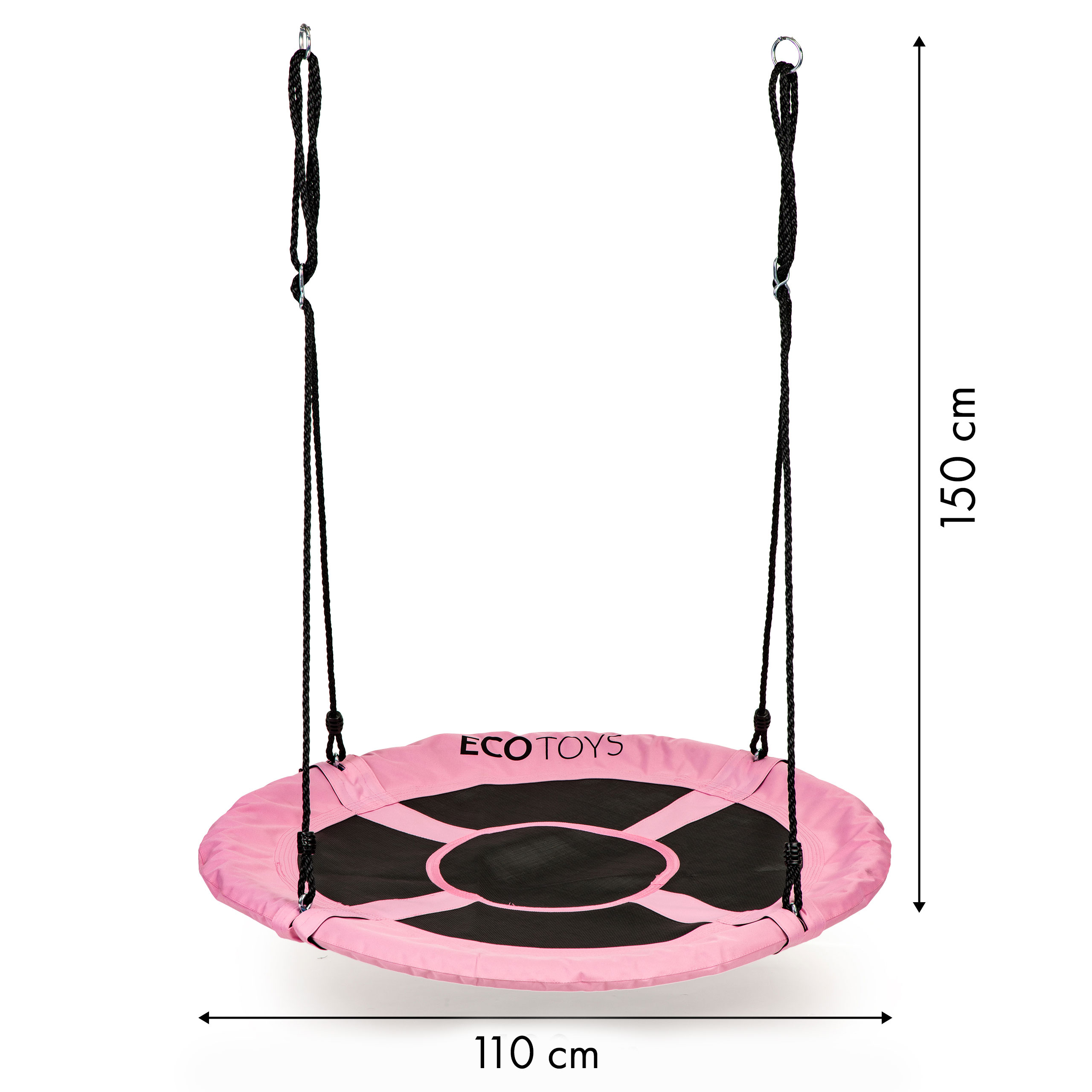 .