.
GARDEN HAMMAK
Maximum load - 150 kg.
Weatherproof material.
Wood tension rods for the hammock
A large surface area for the hammock.
Large lying area ( 180 x 150 cm )
2 strong ropes and a large, sturdy pad.
2 strong ropes for hanging the hammock
Provided with a carrying bag
Transport bag included.
Specially braided, durable fixings.
Ideal for the back garden.
Fast, easy assembly.
Product of the brand ModernHome.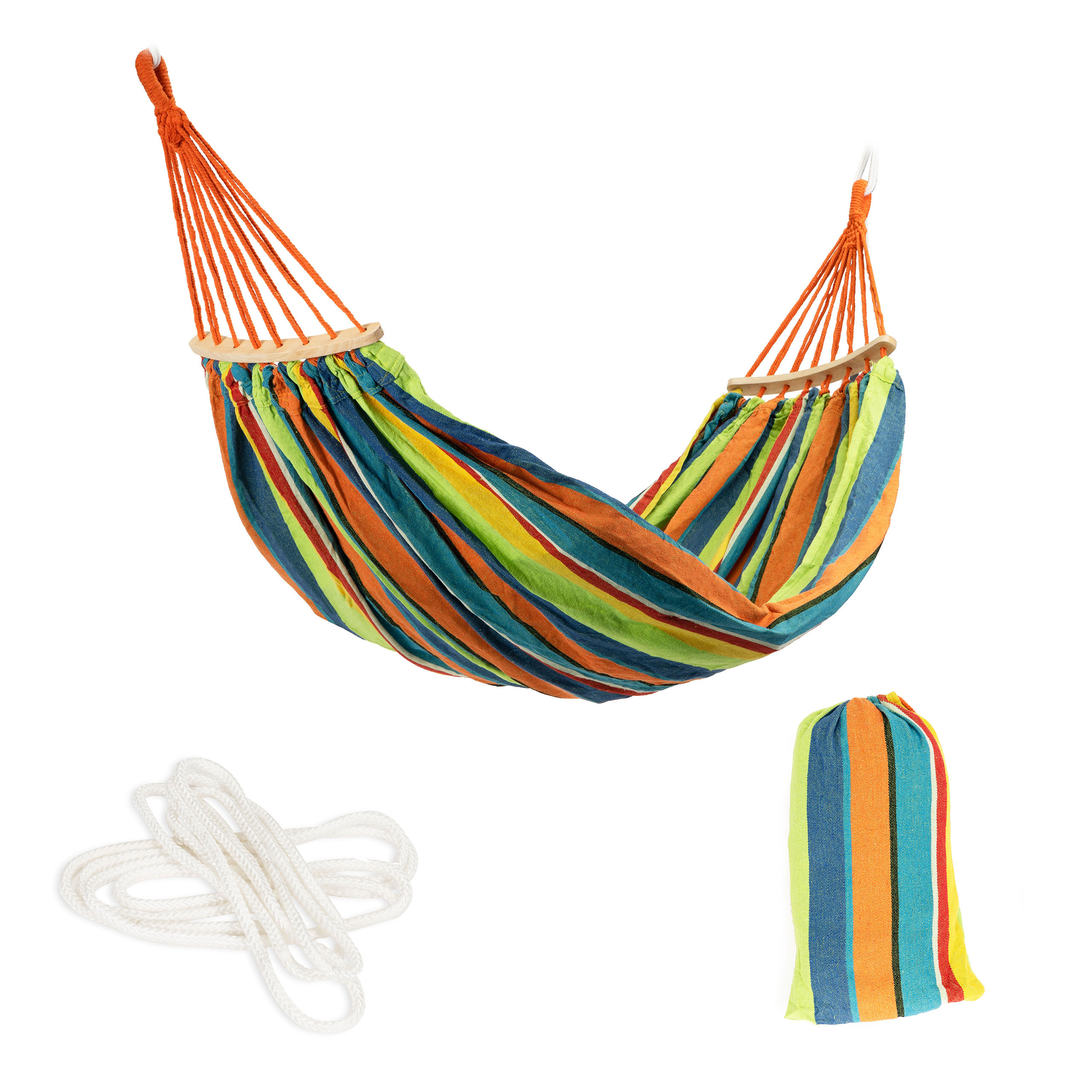 .
TIME FOR RELAXATION
There is nothing more pleasant than relaxing in the fresh air surrounded by nature. If you want to create a unique relaxation zone in your garden, don't forget about a comfortable hammock, which will allow you to relax. The comfortable position and the ability to sway, will make the hammock your favorite place to relax.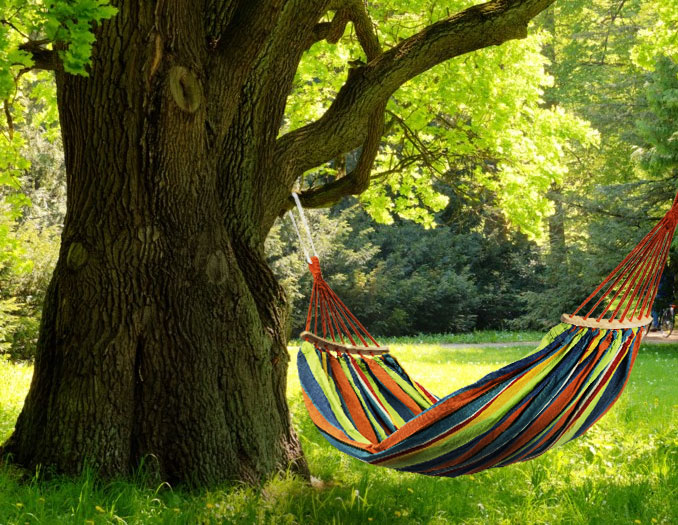 SIMPLE STRONG CONSTRUCTION
The hammock is made of durable material that fits perfectly to the body. Wooden rods through which the ropes are interwoven make the surface for lying is sufficiently stretched and does not roll up. The hammock will work well in any garden, plus its universal assembly means that you can hang it on dedicated racks.
.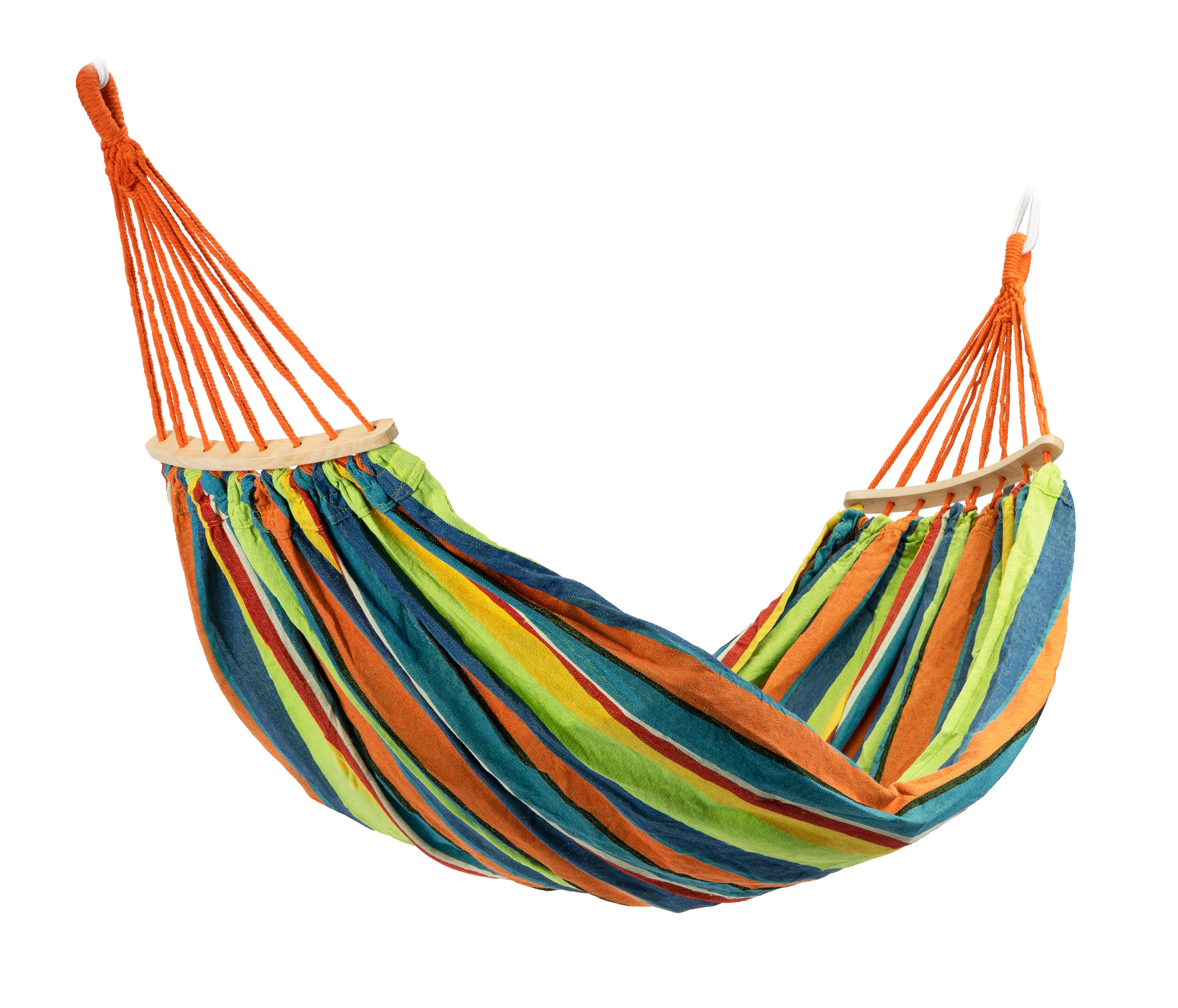 WELL DESIGNED
The cover is made ofcotton (350g/m2), which fits perfectly to the body, is air-permeable and weatherproof.
The ends of the hammock have specially braided, durable ropes, which pass through the wooden rods, so that the hammock is relatively tight and does not collapse.The ends of the ropes form an "eye", which is used for assembly, the whole can withstand a maximum load - 150 kg..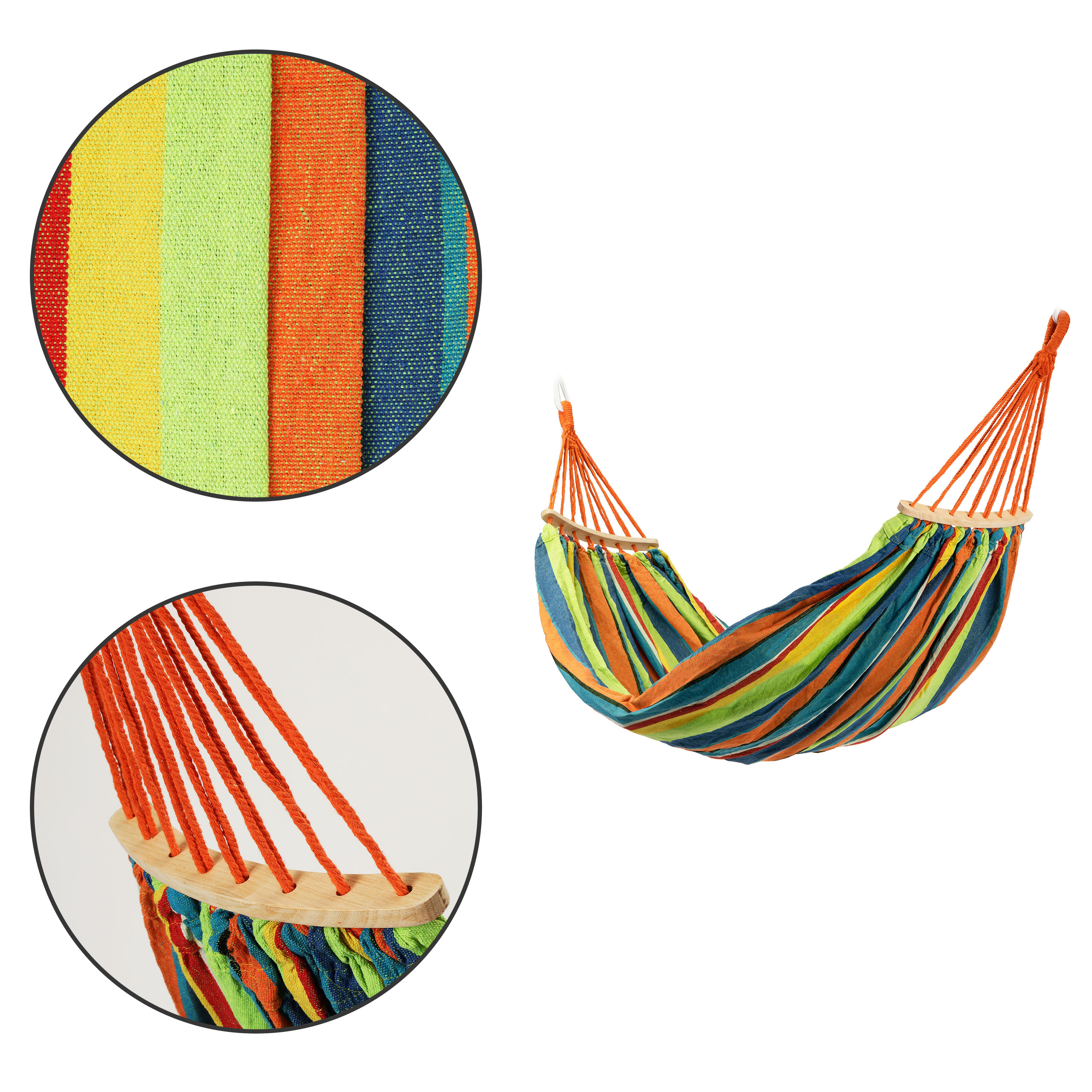 FUNCTIONAL BAG
With the hammock you will receive a bag, in which the hammock and the attachment ropes will fit. Thanks to this you can take it with you on a holiday adventure, camping or allotment.
.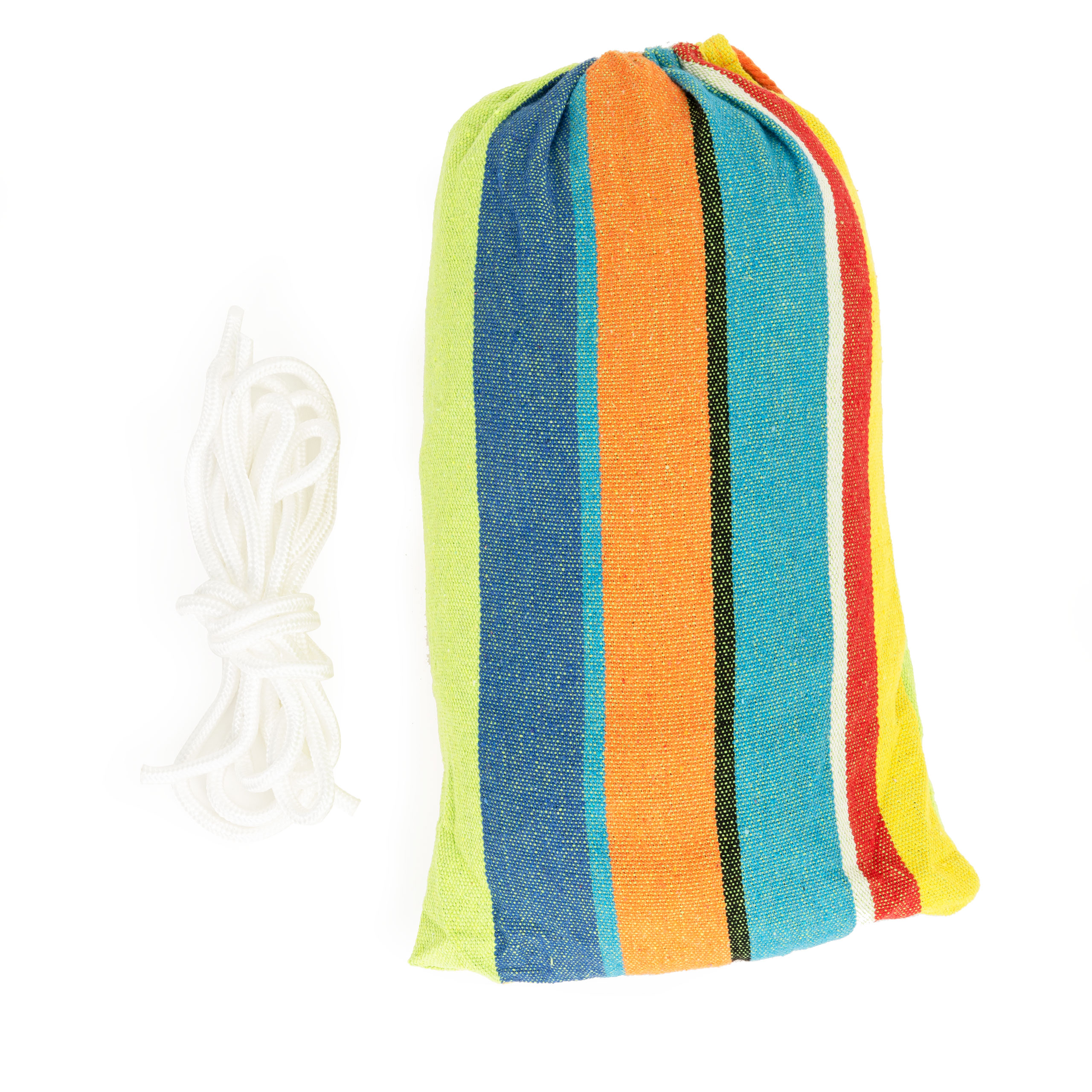 .
SPECIFICATION
Material: cotton 350g/m2.
Maximum load capacity: 150kg.
Hammock size: 224x150 cm
Dimension of lying surface Laying surface: 185 x 150 cm
Length of attachment cords : 2 m.
Manufacturer code: GW-941 GREEN/ORANGE
Manufacturer: ModernHome.