BRAZILIAN CHAIR WHAT YOU'RE LOOKING FOR
Maximum load 120 kg.
Weatherproof material (cotton )
Woodproof material (cotton)
Rope tensioning bar made of wood.
Comfortable sitting position.
Specially braided, strong attachments.
Ornamental tassels.
Ideal for the cottage garden.
Can be mounted in the garden or indoors.
ModernHome brand product.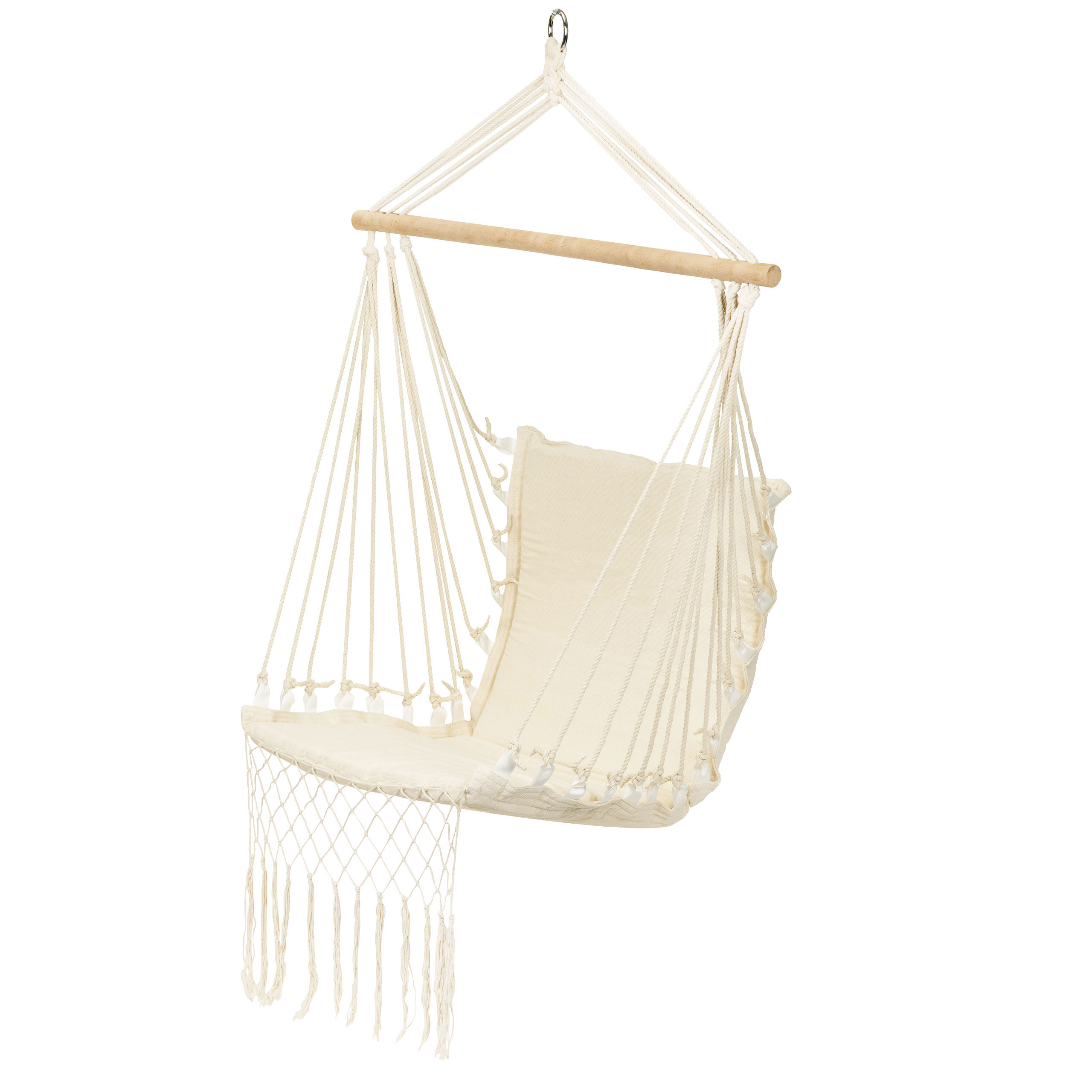 .
TIME FOR RELAXATION
There is nothing more pleasant than relaxing in the fresh air surrounded by nature. If you want to create a unique relaxation zone in your garden, don't forget about a comfortable hammock, which will allow you to relax. The comfortable position and the ability to rock, will make the Brazilian chair your favorite place to relax.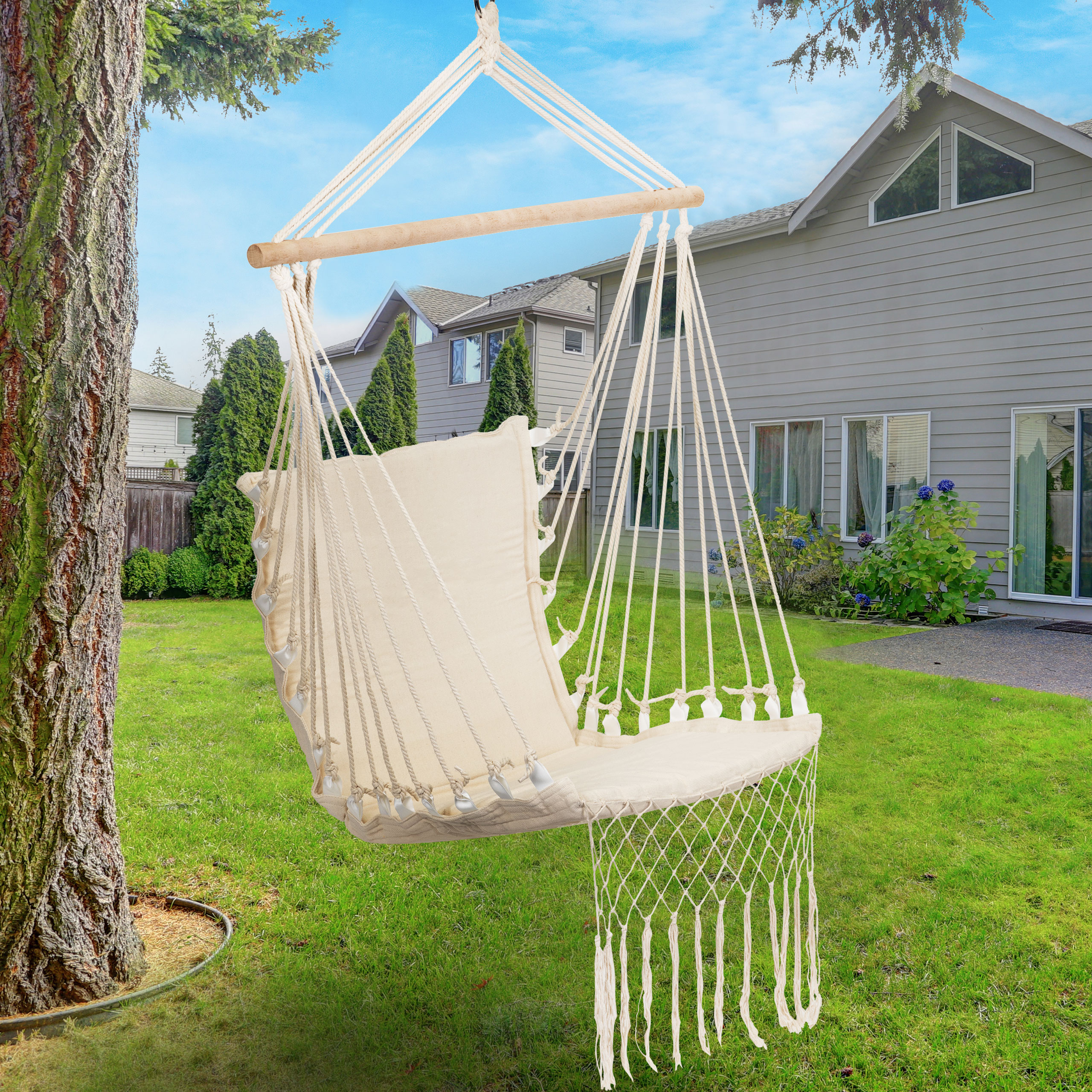 WELL DESIGNED
The durable cover is made of Cotton, which is pleasant to the touch and withprovides maximum air permeability.The cover perfectly fits the body making the whole body rest.
The seat is finished with decorative tassels, which give the whole unique character and make the swing will look great both in the garden and at home.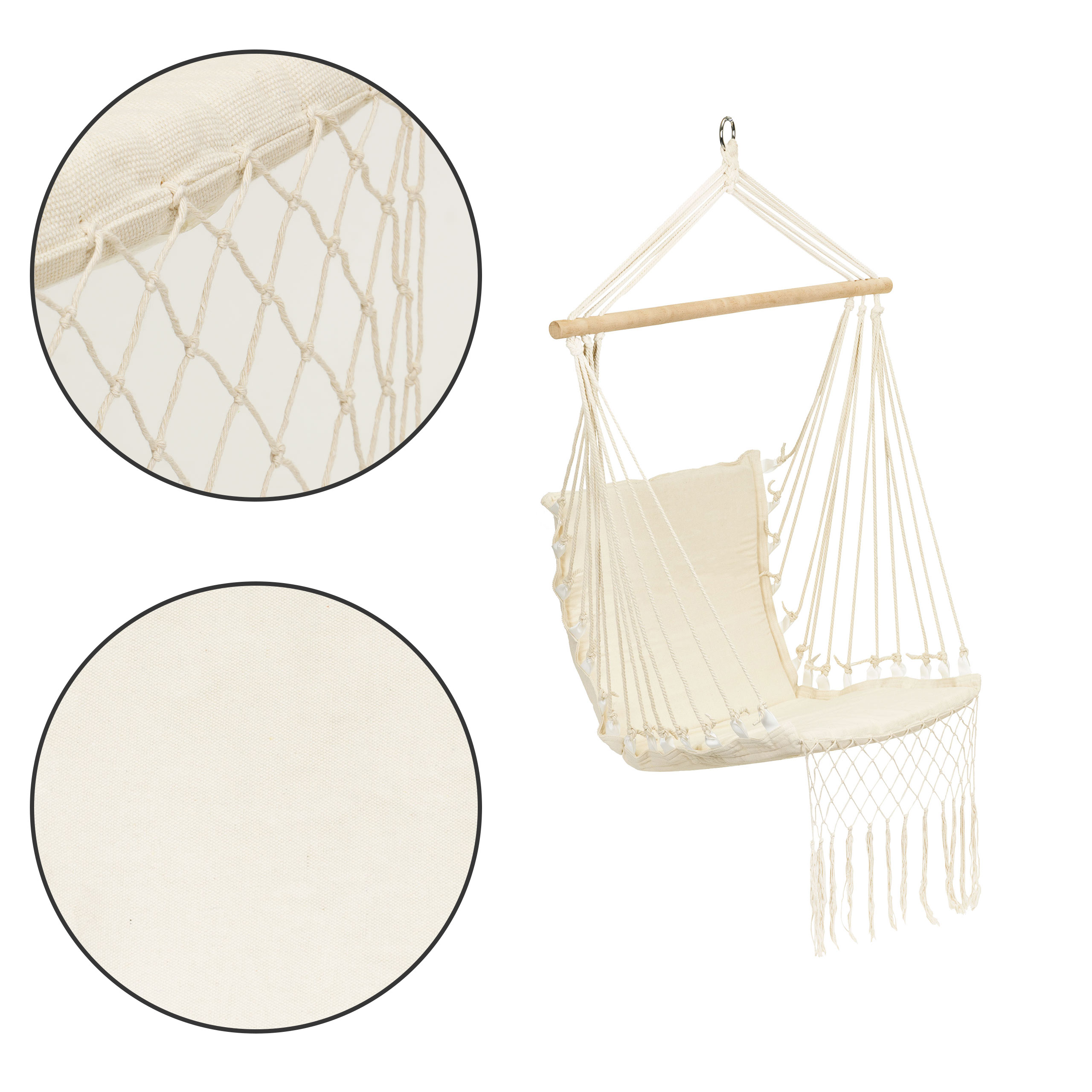 STRONG CONSTRUCTION
The wooden rod properly tightens the cables and the cover of the swing, so you can sit back and relax comfortably. The bar is also the swing's attachment element, on its ends are tied the sheathing ropes and the main ropes, used to hang the swing. Length of the bar: 100 cm..
Specially braided ropes form an eye, which is used to hang the swing. Durable ropes will hold a maximum weight of 120 kg..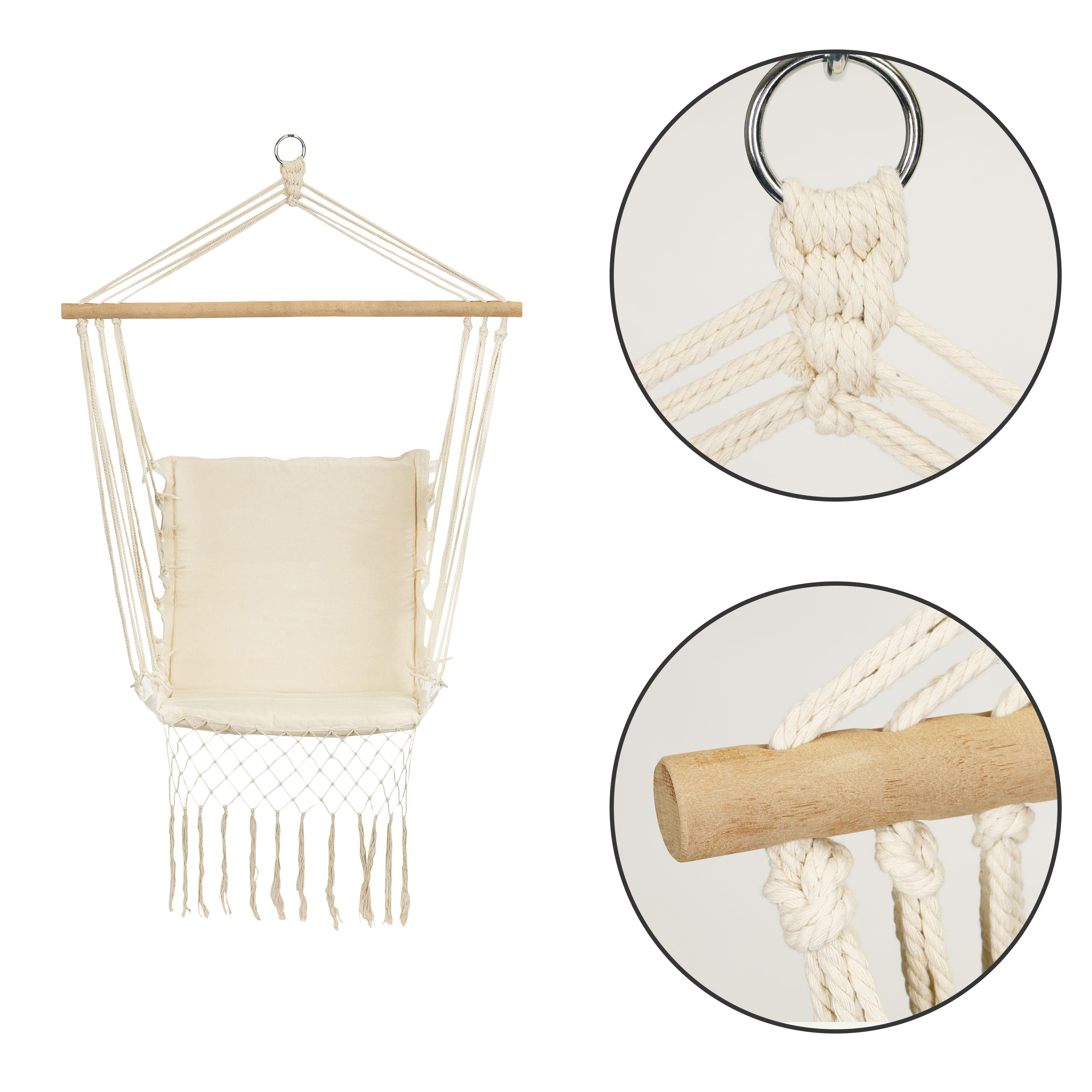 AT HOME OR IN THE GARDEN
One-point mounting method mounting makes it so you don't have to look for a place with two trees or two other anchor points as with traditional hammocks. This allows you to mount the hanging chair in the garden or indoors.
.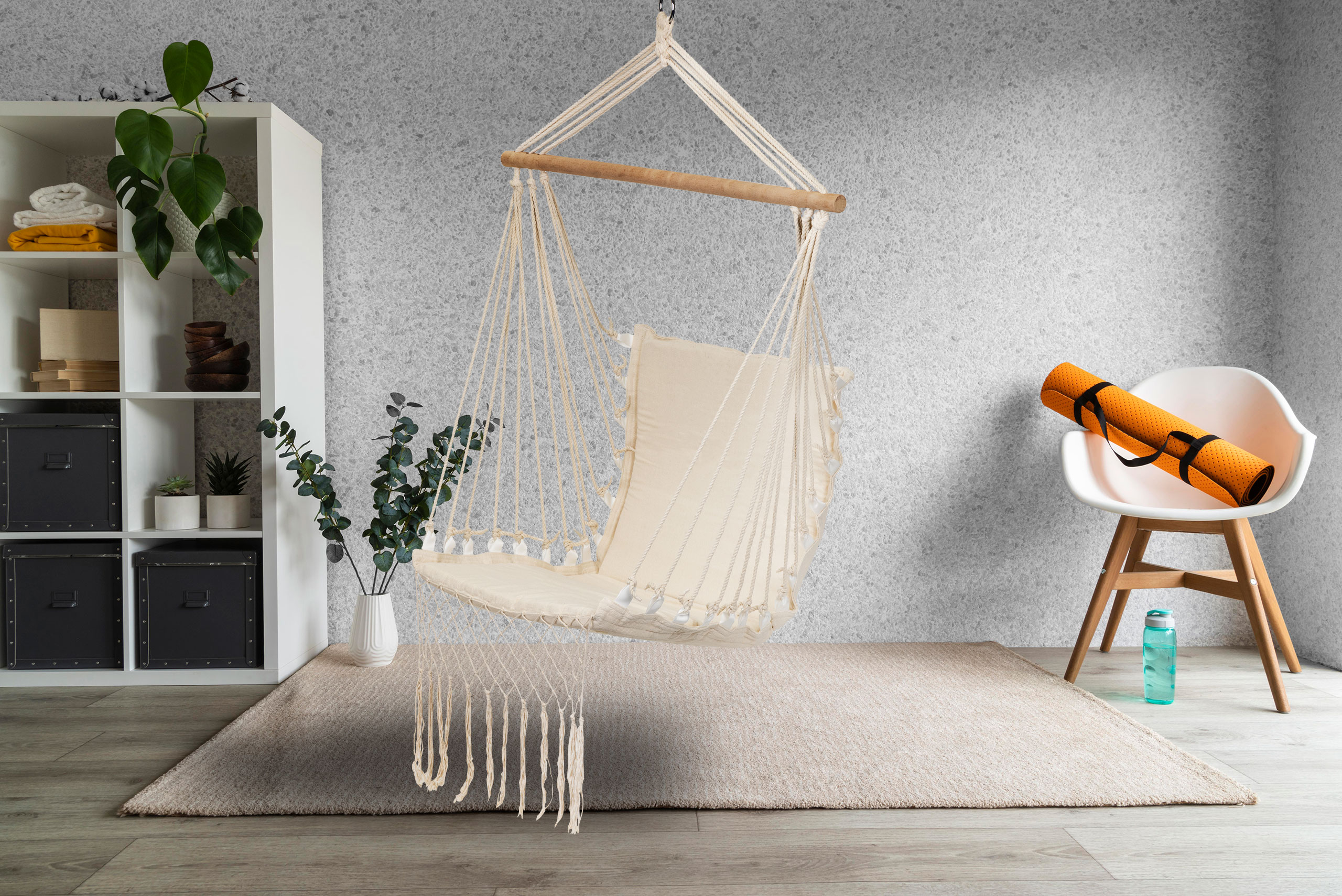 SPECIFICATION
Material: cotton.
Maximum load: 120kg.
Seat width: approximately 50 cm.
Height: approx 50cm.
Bar length: 89 cm.
Manufacturer code: GW-923 WHITE.
Manufacturer: ModernHome.
.