Lapės figūrėlė Schleich Wild Life
Tax included
Monthly payment from 2.04€
Stock Quantity:
Available in Kaunas store (1 pcs)
Delivery terms:
Prekę pristatysime Jums per: 1-2 d.d. DPD (3.99 €)

Prekę pristatysime Jums per: 1-2 d.d. DPD Pick up (2.99 €)

NEMOKAMAI atsiimkite rytoj, parduotuvėje, Ateities pl. 23 b, Kaunas (0.00 €)
Description
"Schleich" tiki, kad kūrybiškumo lavinimas ir vaizduotės stimuliavimas yra vieni svarbiausių dalykų, kuriuos galima suteikti vaikui. "Schleich" figūrėlės atitinka aukščiausius kokybės standartus ir pasižymi nepriekaištingu dizainu bei tikslumu. "Schleich" figūrėlės pagamintos iš alergijos nesukeliančių aukštos kokybės medžiagų, nudažytos rankomis, nekenksmingos vaiko sveikatai. Žaislai gaminami nuolat bendradarbiaujant su Belgijos zoologijos sodu, todėl visos figūrėlės yra tikslios tikrų gyvūnų kopijos. Gaminant žaislus, didelis dėmesys skiriamas kiekvienai detalei, todėl žaisdami vaikai gauna naudingų žinių apie mus supantį pasaulį, iš arčiau susipažįsta su įvairiomis gyvūnų rūšimis.
About SCHLEICH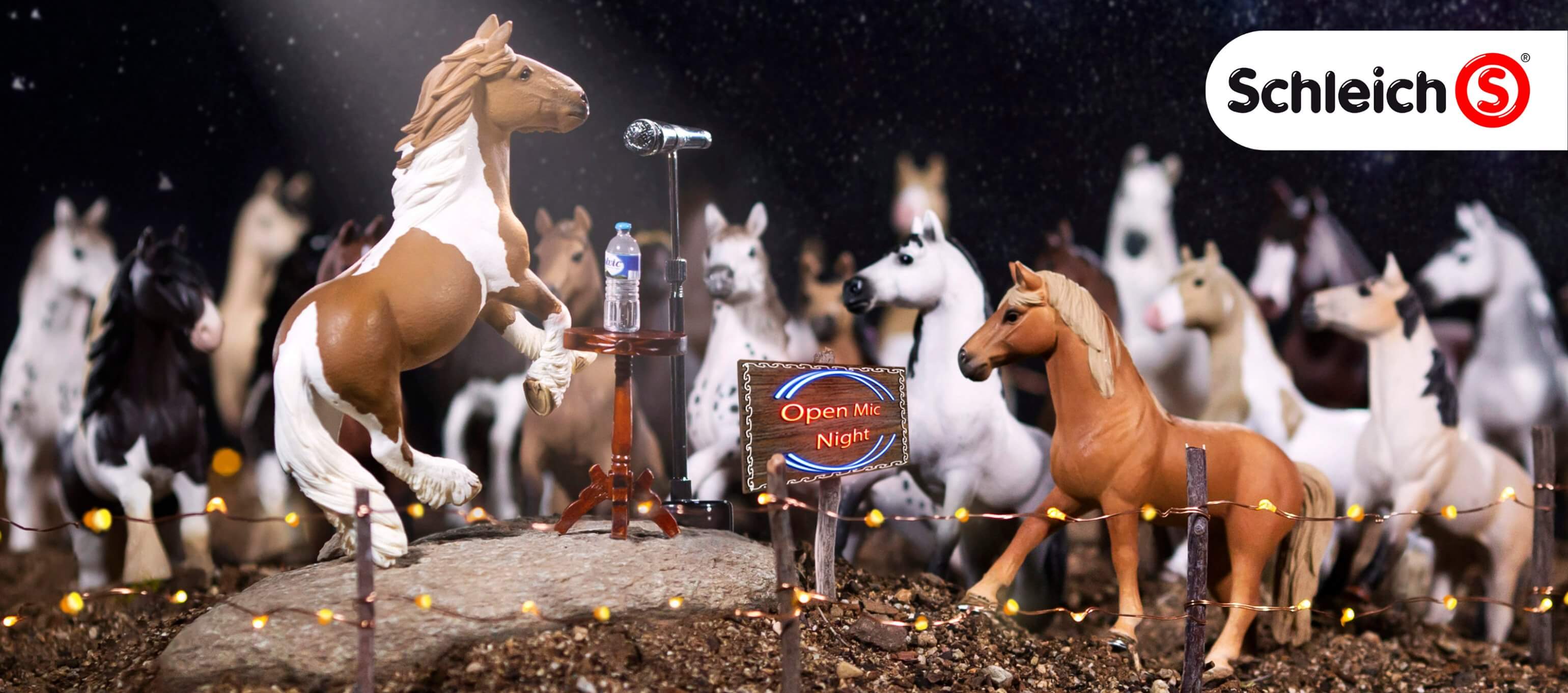 Put a Schleich toy in the hands of a child, and watch as something magical happens. They are transported to a world of imaginative possibilities for endless storytelling and adventure! Choose from six exciting playworlds: Farm World, Wild Life, Dinosaurs, Horse Club, bayala® or Eldrador® Creatures or combine for infinite play possibilities.
Important
CE ženklinimas yra prekės gamintojo deklaracija, kad produktas atitinka jam taikomus Europos Komisijos direktyvų reikalavimus (plačiau skaitykite čia).
Prekių nuotraukos bei video skirtos tik iliustraciniams tikslams. Originalių produktų parametrai, spalvos, užrašai, matmenys, dydžiai, funkcijos, ir/ar bet kurios kitos savybės dėl savo vizualinių ypatybių gali atrodyti kitaip negu realybėje, todėl prašome vadovautis prekių savybėmis, kurios nurodytos prekių aprašymuose. Vizualinė prekių medžiaga nenurodo prekių komplektacijos, todėl būtina vadovautis prekės aprašyme ir specifikacijose pateikta informacija.
Kilus klausimams, lauksime Jūsų skambučio telefonu +370 630 67777 arba žinutės el. paštu info@powersport.lt
SPORTING GOODS STORE IN KAUNAS

Ateities pl. 23 b, Kaunas. Open I - V:  9.00 - 18.00 
Working
I - V:  9.00 - 18.00
VI: 10.00 - 14.00
Ateities pl. 23 b, Kaunas