Vyriška kepurė Under Armour Blitzing Trucker 3.0
Tax included
Monthly payment from 5.1€
Description
Vyriška kepurė "Under Armour Blitzing Trucker 3.0" turi iš anksto išlenktą skydelį ir struktūrizuotus priekinius skydelius, kurie išlaiko formą ir yra žemo profilio. Struktūrizuota konstrukcija užtikrina patogų prigludimą, o įmontuota HeatGear prakaito juosta nuvalo prakaitą, kad išliktumėte vėsūs ir sausi. Taip pat galite įvertinti reguliuojamą snapback užsegimą ir išsiuvinėtus "Under Armour" logotipus. Ši kepuraitė ištraukia prakaitą ir labai greitai džiūsta, net ir esant aukštesnei temperatūrai (23-37 °C). Vyriška kepurė "Under Armour Blitzing Trucker 3.0" galėsite visapusiškai mėgautis bėgimu ar kita veikla saulėje.
About Under Armour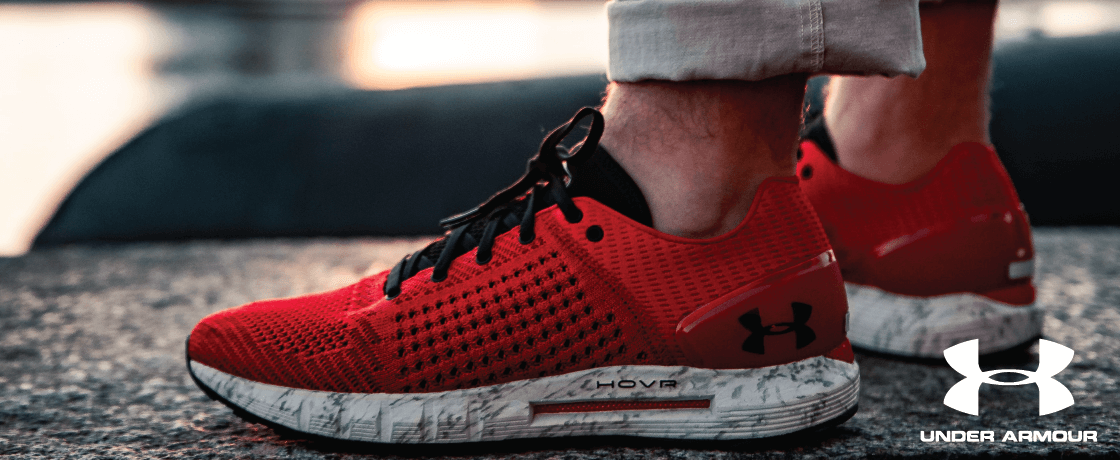 Under Armour's vision is to inspire you with performance solutions you never knew you needed and can't imagine living without.
Our story began with an idea that created more than a shirt and a brand - it changed the performance apparel game.
Under Armour, Inc. is an American company that manufactures footwear, sports, and casual apparel. Under Armour's global headquarters are located in Baltimore, Maryland with additional offices located in Amsterdam (European headquarters), Austin, Guangzhou, Hong Kong, Houston, Jakarta, London, Mexico City, Munich, New York City, Panama City (international headquarters), Paris, Pittsburgh, Portland, San Francisco, São Paulo, Santiago, Seoul, Shanghai (Greater Chinese headquarters), and Toronto.
Under Armour was founded on September 25, 1996 by Kevin Plank, a then 24-year-old former special teams captain of the University of Maryland football team. Plank initially began the business from his grandmother's basement in Washington, D.C. He spent his time traveling along the East Coast with nothing but apparel in the trunk of his car. His first team sale came at the end of 1996 with a $17,000 sale. From his grandmother's basement, Plank moved to Baltimore. After a few moves in the city he moved to his current headquarters in Tide Point.
Important
CE ženklinimas yra prekės gamintojo deklaracija, kad produktas atitinka jam taikomus Europos Komisijos direktyvų reikalavimus (plačiau skaitykite čia).
Prekių nuotraukos bei video skirtos tik iliustraciniams tikslams. Originalių produktų parametrai, spalvos, užrašai, matmenys, dydžiai, funkcijos, ir/ar bet kurios kitos savybės dėl savo vizualinių ypatybių gali atrodyti kitaip negu realybėje, todėl prašome vadovautis prekių savybėmis, kurios nurodytos prekių aprašymuose. Vizualinė prekių medžiaga nenurodo prekių komplektacijos, todėl būtina vadovautis prekės aprašyme ir specifikacijose pateikta informacija.
Kilus klausimams, lauksime Jūsų skambučio telefonu +370 630 67777 arba žinutės el. paštu info@powersport.lt
Work hours:

I - V:      9.00 - 18.00
Adress: Ateities pl. 23 b, Kaunas
Phone: +370 602 20866
E-mail: kaunas@powersport.lt
Work hours:
I - V:      9.00  - 18.00
VI:       10.00  - 15.00
Adress: J. Baltrušaičio g. 1, Vilnius
Phone: +370 671 24005
E-mail: vilnius@powersport.lt