List of products by brand Nordic Track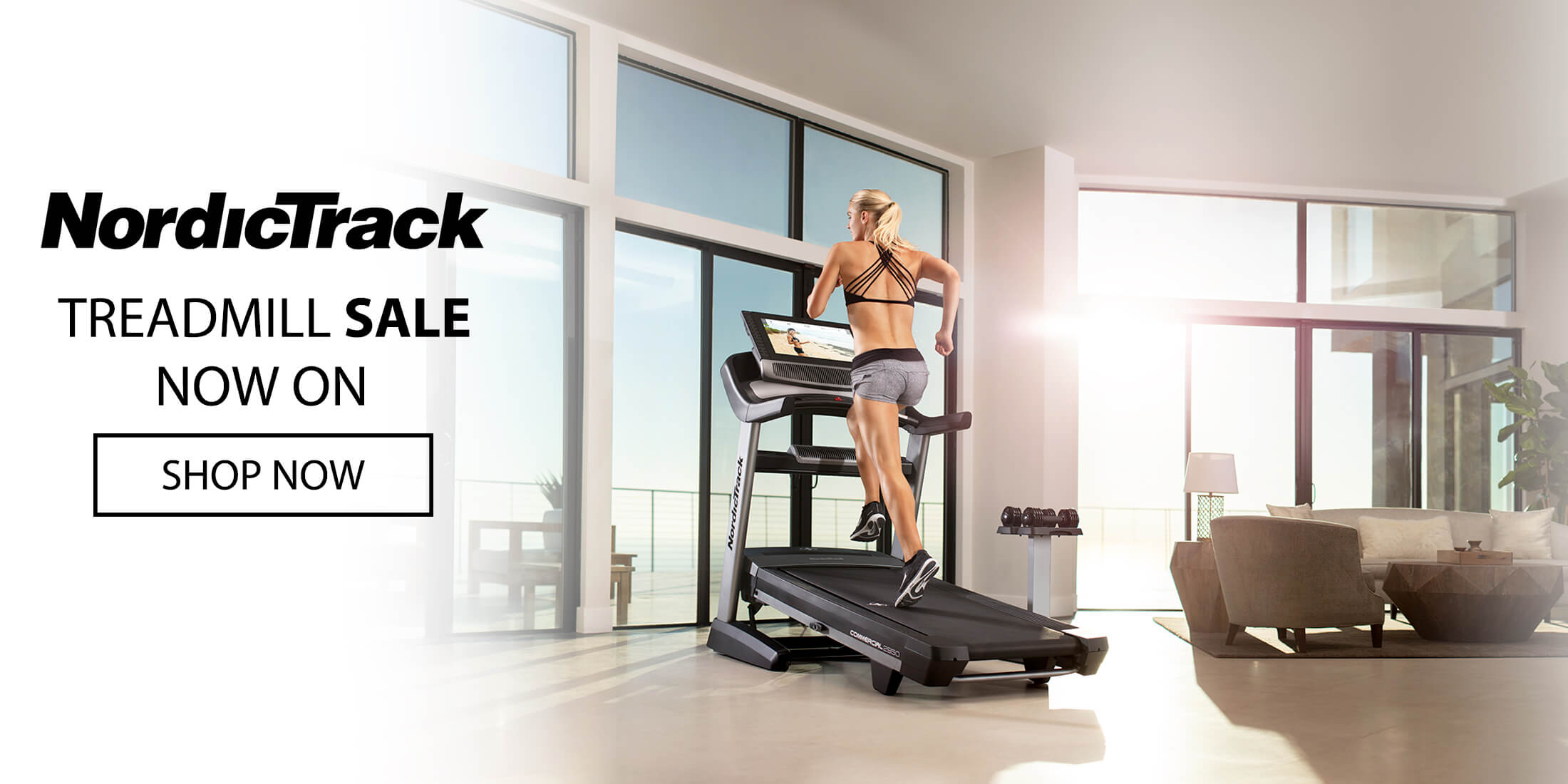 When you hear the name NordicTrack…you automatically think treadmills. Why? Probably because, in its early days, NordicTrack revolutionized the treadmill industry with the now world-famous SpaceSaver® fold-away design.
Today, NordicTrack continues that tradition of quality and innovation. Thanks to cutting-edge advances in cushioning, electronics and reliability, NordicTrack's treadmills have become the overwhelming choice of fitness enthusiasts throughout the world.
Fortunately, NordicTrack wasn't satisfied just producing the world's finest treadmills. In recent years NordicTrack has unveiled a complete line of exercise bikes, elliptical machines, weight benches and more—all geared to provide the most effective workout available.
*susisiekite su mūsų konsultantu ir Jums pasiūlys papildomas paslaugas geriausiomis sąlygomis.
Siekiame Jums pasiūlyti plačiausią sporto ir laisvalaikio prekių asortimentą Lietuvoje!
Mūsų sandėlyje šiuo metu paruošta siuntimui ~30000 prekių.
Užsisakykite internetu ir parduotuvėje turimas prekes atsiimkite ko ne akimirksniu.
Jei radote pigiau - susisiekite ir mes pateiksime pasiūlymą.
Prekėms esančioms sandėlyje nereikalingas išankstinis apmokėjimas.
30 dienų grąžinimo garantija*
Jeigu neesate tikri dėl prekės, nedvejokite dėl grąžinimo.
Work hours:

I - V:      9.00 - 18.00 
Adress: Ateities pl. 23 b, Kaunas
Phone: +370 602 20866
E-mail: kaunas@powersport.lt
Work hours:
I - V:      9.00  - 18.00
Adress: J. Baltrušaičio g. 1, Vilnius
Phone: +370 671 24005
E-mail: vilnius@powersport.lt