Basketball Board without Hoop Sure Shot
1-2 d.d.
Liko: 1 vnt.
€699.00
Krepšinio lenta Sure Shot Bronx
10+ d.d.
€129.00
Krepšinio lenta Sure Shot Bronx
10+ d.d.
€189.00
Description
Krepšinio lenta su lanku, su aukščio padidinimo mechanizmu, ypač rekomenduojama mokykloms. 
 Lenta atspari įvairioms oro sąlygoms, išmatavimai: 120 x 90 cm, 5 cm storio.
 Euro Goal modelis, kartu su baltu tinkleliu; 
 Prie sienos montuojama tvirta konstrukcija su specialiu mechanizmu, kuris gali būti pritvirtintas prie sienos ar prie vamzdžio.  
About Sure Shot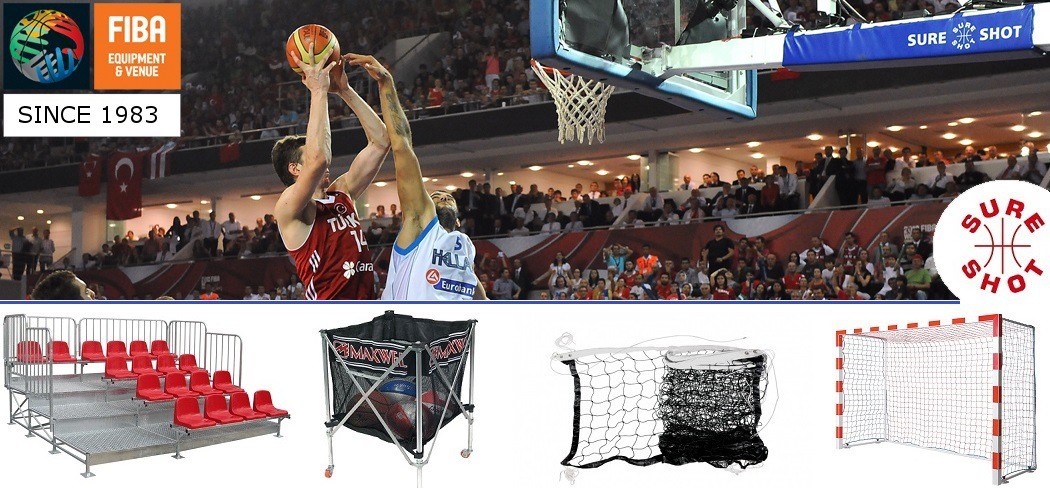 Company that started to manufacture sport equipment and 3 months after founding was collaborating with USA company sure shot that supplies plastic basketball boards and mobile street hockey goals. Sortly after that in 1996 company supplied Atlanta Olympic games with basketball boards. It was as one of the best company's achievements. After that company bought their suppliers USA company and continued to develop their Sure Shot brand.
Now Sure Shot is well known in Europe and all Around the World. From 2001 Sure Shot became official FIBA basketball. Company's products have ISO safety certificate 9001.
Now Sure Shot offers: basketball boards, hoops, stands ant nets.
Important
CE ženklinimas yra prekės gamintojo deklaracija, kad produktas atitinka jam taikomus Europos Komisijos direktyvų reikalavimus (plačiau skaitykite čia).
Prekių nuotraukos bei video skirtos tik iliustraciniams tikslams. Originalių produktų parametrai, spalvos, užrašai, matmenys, dydžiai, funkcijos, ir/ar bet kurios kitos savybės dėl savo vizualinių ypatybių gali atrodyti kitaip negu realybėje, todėl prašome vadovautis prekių savybėmis, kurios nurodytos prekių aprašymuose. Vizualinė prekių medžiaga nenurodo prekių komplektacijos, todėl būtina vadovautis prekės aprašyme ir specifikacijose pateikta informacija.
Kilus klausimams, lauksime Jūsų skambučio telefonu +370 630 67777 arba žinutės el. paštu info@powersport.lt
SPORTING GOODS STORE IN KAUNAS

Ateities pl. 23 b, Kaunas. Open I - V:  9.00 - 18.00 
SPORTING GOODS STORE IN KAUNAS
Open I - V:  9.00 - 18.00 
Ateities pl. 23 b, Kaunas

Product added to wishlist
Product added to compare.