TWO exercise dumbbells - 2x 3kg
Ideal for aerobic training and fitness.
Covered with neoprene - secure grip.
For men and women.
Pink color scheme.
Comfortable handles.
Brand product: ModernHome.
Invite sport into your home and keep yourself in shape. A set of dumbbells will allow you to keep fit when you can not use the gym. Depending on your predispositions, the dumbbells will work well for lighter and more demanding exercises.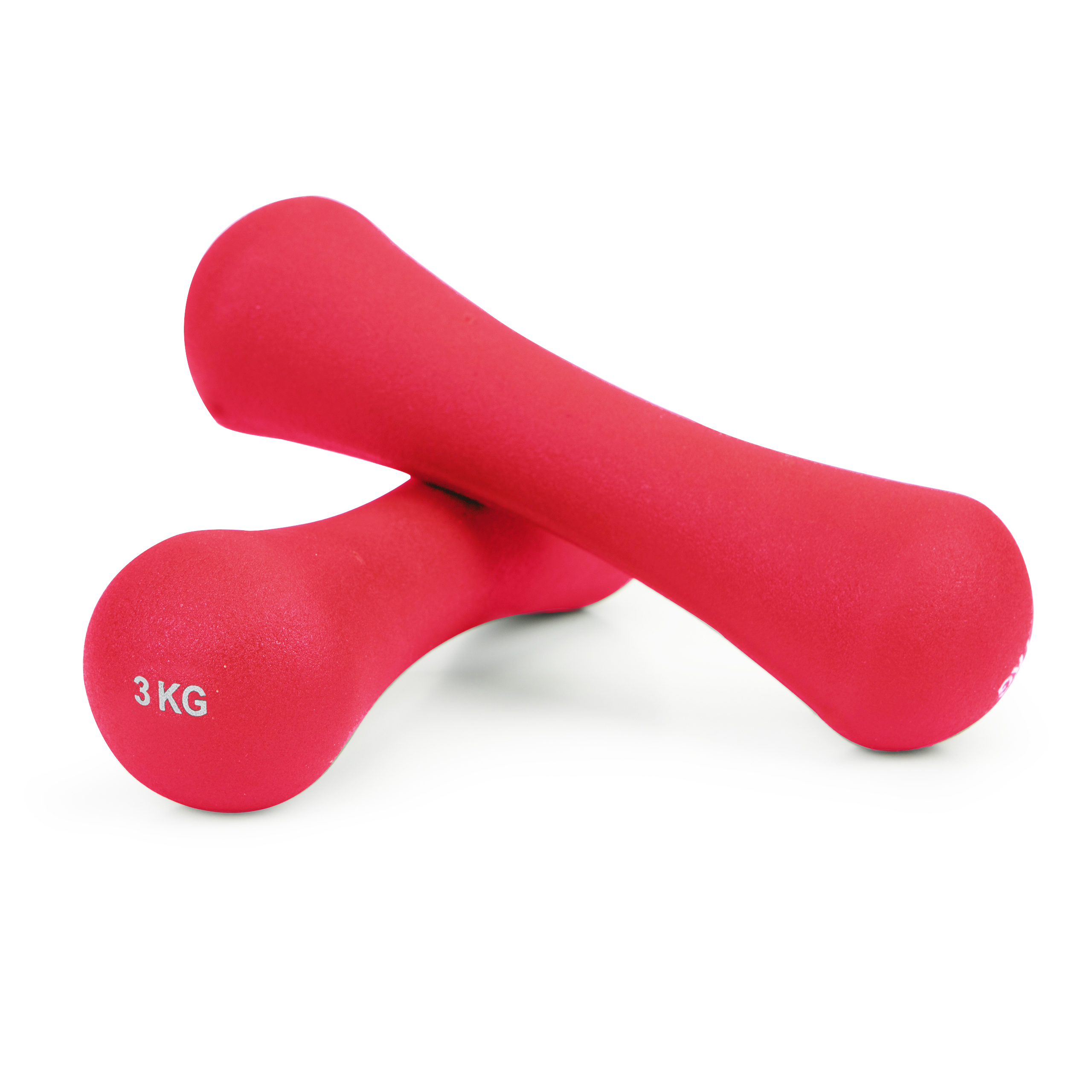 PERFECT WEIGHTS FOR TRAINING
A set of two weights, 3 kg each, great for beginners whoare to start their adventure with fitness exercises. This set allows you to exercise multiple muscle groups including arms, shoulders, legs and even abdomen.
Your own gym at home is a great alternative for people who valuetime and a healthy figure. Exercise is the key to getting your dream figure and full health.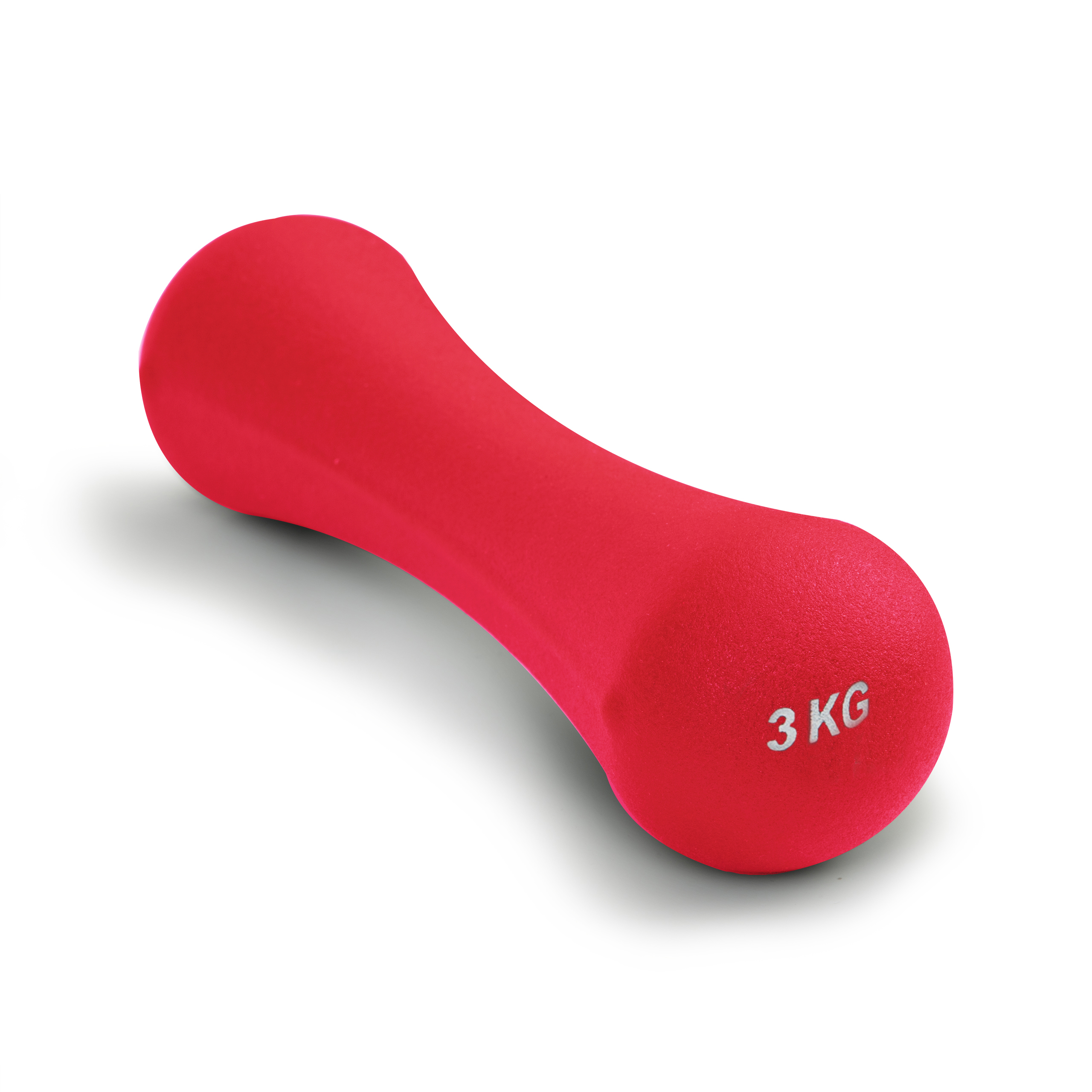 DUMP KIT FOR EVERYONE
With dumbbells you can perform a wide range of exercises for many muscle parts. Training aerobic and fitness models the shape of the figure and the weight itself improves our endurance.
Dumbbells are covered with neoprene, so that do not slip from the hand and easily keep them clean. The grip of the dumbbells is contoured and provides a strong grip during exercises.
This set is ideal for those looking to improve their fitness and take a step towards a better self.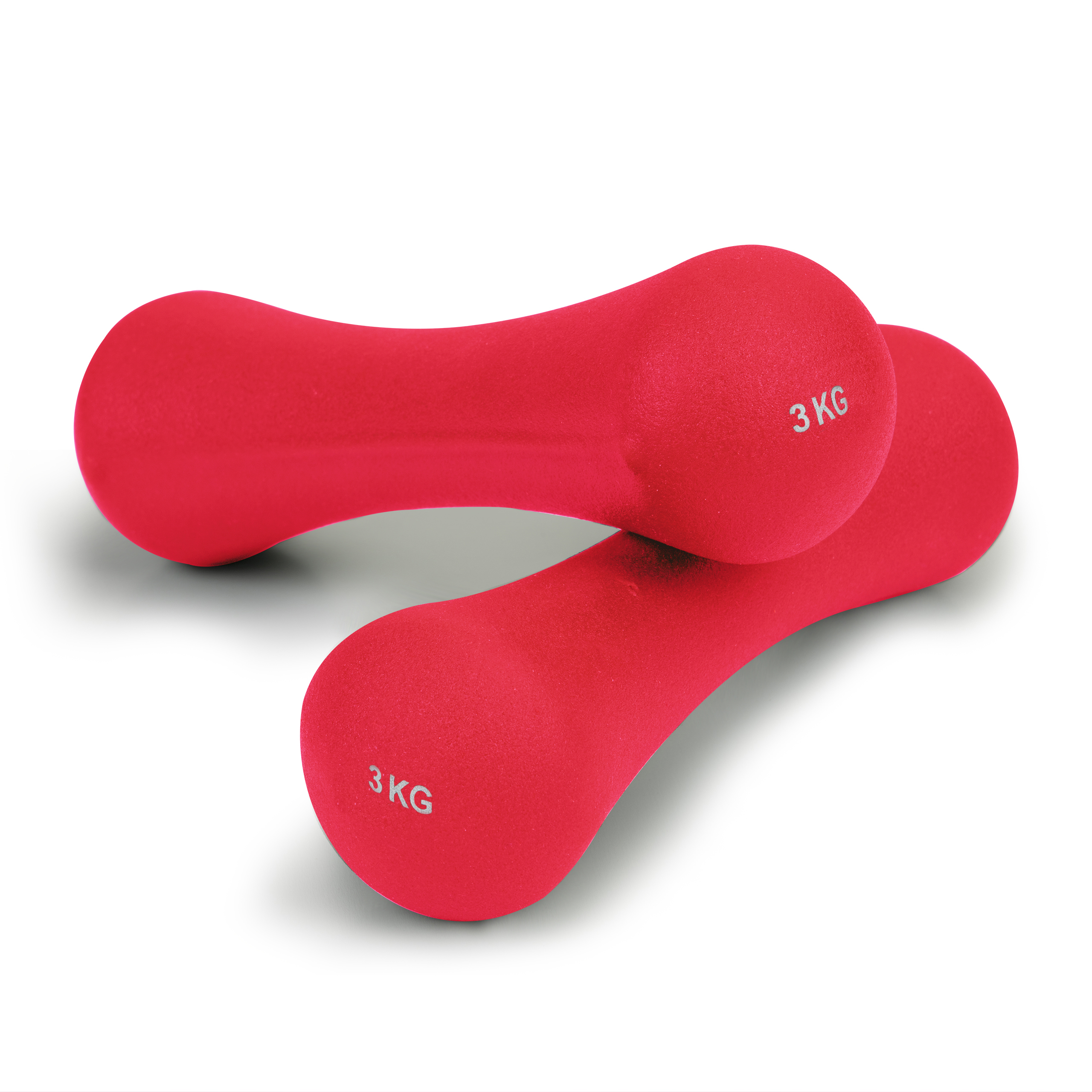 exercises using dumbbells
.
On social networks we can find many videos with ready-made workouts with dumbbells, which will allow us to easily and safely start exercising. Here are some basic exercises:
Pulling elbows to chest with squat.
Side arm raises
Shoulder raises.
Elbow bends.
Arms extension.
Pump-ups with shoulder raises.
Pull-ups with shoulder raises.